NBA Legend Magic Johnson Gives a Brutal Reality Check That May Not Be Good News For Lakers and Knicks: "The Two Big Market Teams.."
Published 05/03/2022, 2:30 PM EDT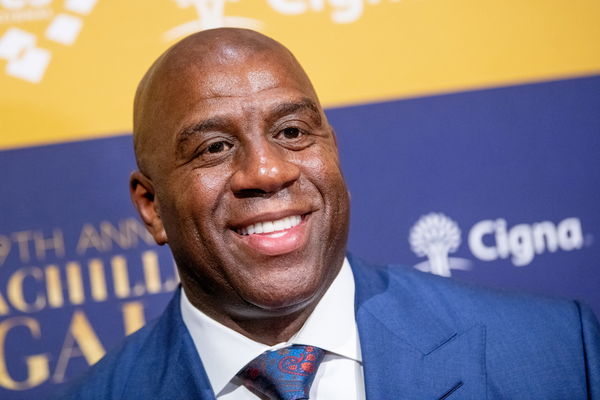 Lakers legendary point guard Magic Johnson never shies away from giving his opinion on all things baseball and more. In fact, ever since he parted ways with the team management in 2018, he has been more vocal about his feelings for the team. In good times and in bad, he always gives an honest assessment.
Recently, he tweeted about two of the big market teams in basketball and his outlook for them for the next season; namely the Los Angeles Lakers and the New York Knicks. He said, "The two big market teams that need to improve are the Lakers and the Knicks."
ADVERTISEMENT
Article continues below this ad
The two big market teams that need to improve are the Lakers and the Knicks.

— Earvin Magic Johnson (@MagicJohnson) May 2, 2022
The Knicks' season under a microscope
Coming into the 2021-22 season, a lot was expected of the New York Knicks. They had qualified for the playoffs in 2020-21 and it was thought that the team would build on that and accomplish greater feats this season.
They were also active in free agency as they traded and got all-star point guard Kemba Walker. And like that wasn't enough, after they won their first game of the season against preseason favorites Brooklyn Nets, expectations couldn't have been higher.
However, sadly, it went all went downhill from there.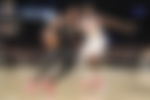 As the team had chemistry issues, performances across the board saw a dip when compared to last season. Julius Randle, who was an All-Star last season, couldn't replicate his form this year. They even traded for Cam Reddish, the tenth overall pick in the 2019 NBA Draft from the Atlanta Hawks, to provide an impetus to the roster.
However, even that was not enough for a team that struggled to stay in the upper half of the table. Certainly, next season is going to be an important one for the team for its future and its management.
Watch this story – Fans Go Ballistic as NBA Lakers Icon LeBron James Finds Seats for Miami GP: "At F1 Instead of the Playoffs"
ADVERTISEMENT
Article continues below this ad
The Lakers' outlook for next season
The Lakers also had a disappointing season this year, as the Westbrook trade didn't pan out as they would have hoped. A team that was one of the preseason favorites had to ultimately miss the playoffs entirely. With an aging roster on their hands, the Lakers management will have their task cut out to make it a younger and healthier roster.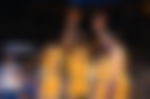 The Lakers have only so much time to fully use LeBron while he is still under contract with them. And it should be their number one priority to get the roster at a level at which it can compete in the ever-strengthening western conference. The next season might decide whether LeBron will play out his contract in LA or not.
ADVERTISEMENT
Article continues below this ad