NBA Legend Paul Pierce Compares Mavericks' Luka Doncic to Himself
Published 01/08/2021, 2:24 AM EST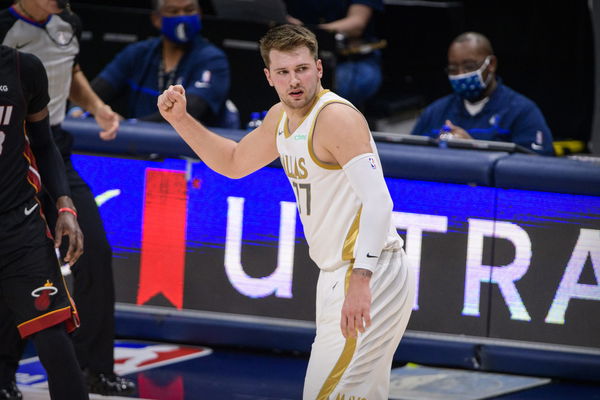 ---
---
Luka Doncic is one of the most exciting players in the NBA today. The Slovenian player has been in the NBA for only two seasons but has been one of the fastest rising stars in that time. Doncic and his European heritage have led to comparisons with Mavs and NBA legend Dirk Nowitzki. But one other legend thinks he has a lot in common with Doncic.
ADVERTISEMENT
Article continues below this ad
Paul Pierce thinks Doncic is a modern-day version of himself
Former NBA champion Paul Pierce spoke on ESPN's The Jump recently. Paul compared himself to Luka Doncic and believes that the two have a lot in common. He said, "He got a lot of me in him. Me and him got a lot in common."
ADVERTISEMENT
Article continues below this ad
While Paul Pierce's comments are being ridiculed, it is still high praise. Paul Pierce was one of the best players of his generation and a lethal scorer. He is a former NBA champion with the Boston Celtics. He combined with Kevin Garnett and Ray Allen to form a dynamic trio in Boston.
Doncic has drawn comparisons with several players in the NBA, such as LeBron James and Larry Bird. For a player of his age, Doncic is talented beyond measure, and he has been one of the biggest stars since he has entered the NBA. Doncic came to the NBA in 2018 and was the number three draft pick and went to the Dallas Mavericks.
Luka Doncic: The future superstar
ADVERTISEMENT
Article continues below this ad
Since entering the NBA, Doncic instantly became a superstar. He had an excellent rookie season and made the All-Rookie first team. He was named Rookie of the Year for his performances. But in his second season, Doncic took a massive leap in his career, as he and the Mavericks improved throughout the year.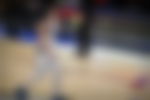 In 2020, Doncic became an All-Star for the first time. Additionally, he was a starter in the All-Star game. At the end of the season, Doncic was named to the All-NBA first team, alongside LeBron James and Anthony Davis. He led the Mavericks to the seventh seed in the Western Conference.
ADVERTISEMENT
Article continues below this ad
This season, Doncic is a favorite for the MVP. His start to the season has not been very strong, but a player of Doncic's quality can easily improve as the season goes on. And with Kristaps Porzingis due to return sometime soon, Doncic's partner in crime will be back to help him.