NBA Legend Penny Hardaway Weighs in On the GOAT Debate Between Michael Jordan & LeBron James
Published 04/01/2021, 11:35 PM EDT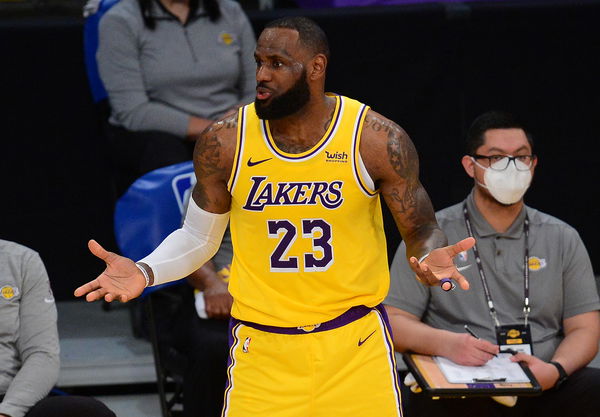 ---
---
The GOAT debate is a never-ending phenomenon for NBA. From arguments surrounding Kobe Bryant and Michael Jordan to now centered around LeBron James and Jordan, fans all around the world are persistent to determine the greatest player to grace the game of basketball.
Over the years, pundits and fans around the world have presented various arguments. However, former players often have the most intriguing answers to this question.
Orlando Magic legend Penny Hardaway chooses his GOAT
Recently, legendary Orlando Magic point guard Penny Hardaway made an appearance on the Undisputed. There, the 49-year-old spoke about a host of things and even compared Michael Jordan and LeBron James.
Hardaway said, "I say the similarities, uh they're both winners for sure whatever team you put them on you're going to win.
"Obviously like to me, Michael Jordan had that more aggressive mentality of he wanted to just take your heart out, he just kind of wanted to just break your heart out and just feed it to you and LeBron is just going to be more of the orchestrator of it… "
"LeBron is so great at making everybody feel like they're the man, even though he knew that he was, and Michael wasn't caring about that he was just going to get the ball and say 'I'm going to get the win and I don't care what you feel about or anybody else feels about."
The 4-time All-Star even answered the million-dollar question on who according to him is the GOAT. "You know honestly I hate to compare the guys but right now to me Michael is a goat and LeBron is not far behind that's just my opinion….. LeBron is my favorite player so it's you know it's tough for me."
Penny Hardaway explains why he admires LeBron James' game
While Hardaway might have chosen MJ over James as the GOAT, the Memphis Tigers' coach surely recognizes the greatness of 'King James.'
Before the GOAT debate, Hardaway explained why LBJ was his favorite player in the current NBA.
"Watching LeBron is almost incredible. His IQ of the game, his durability, his will to win, his leadership, his understanding of the game, when to turn it on when and allow guys to play."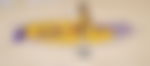 Hardaway added, "He doesn't get injured; he doesn't lose, and he's just you know he's the man. But for me, I just look at him on any team that he's on and there they are favorite to win it no matter what."
While the NBA is transitioning to bigger players having the ball more often, it was players like Penny Hardaway who were integral in bringing this change. Defying all the traditional point guard beliefs, Penny was 6'7″ and could dominate physically as well.
This gave the Magic a different edge altogether. A point guard with impeccable passing skills and a varied arsenal for scoring, Hardaway was surely way ahead of his time as a player.
If not for the crushing knee injury in the 1997-98 season, Anfernee Penny Hardaway might have been in the best point guards ever conversation.