Shaquille O'Neal Continues Taking Shots At Rudy Gobert on Social Media
Published 01/04/2021, 5:34 AM EST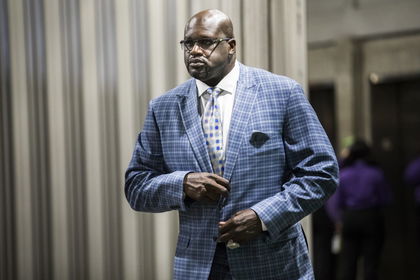 ---
---
Shaquille O'Neal is one of the greatest big men to ever play in the NBA. The 7'0 legend was an absolute beast in the paint and showed how dominant he could be on a nightly basis. During the course of his career, Shaq was always a contender for MVP and for the NBA championship, regardless of whether he was with the Magic, Lakers, Heat, or Phoenix. Since his retirement, modern-day players have been compared to Shaq, including Rudy Gobert.
ADVERTISEMENT
Article continues below this ad
Shaq attacks Rudy Gobert
]Shaq does not seem to appreciate these comparisons. O'Neal took to Instagram to share a doctored picture of him dunking on Utah Jazz's Rudy Gobert. The caption read, "I would had 45 pts 16 rebounds ten missed free throws in three quarters. He woulda had 11 pts four rebounds and fouled out in 3 quarters. I'm a G."
ADVERTISEMENT
Article continues below this ad
This isn't the first time O'Neal has taken shots at Rudy Gobert. He recently trolled Gobert for securing a $205 million contract extension with Utah Jazz. Shaq condescendingly called him an inspiration and raised questions as to how Gobert's numbers justified his massive contract.
He said, "I'm not gonna hate, but this should be an inspiration to all the little kids out there. You average 11 points in the NBA, you can get 200 million."
It is apparent that Shaq is not impressed with Gobert as a player. Despite Shaq's criticism, Gobert has been an excellent player in the NBA. Gobert is a former two-time Defensive Player of the Year, four-time All-Defensive first-team, two-time All-NBA third team, and a former All-Star.
Shaquille O'Neal not happy with new-gen comparisons
ADVERTISEMENT
Article continues below this ad
There have been many players historically who have been compared to Shaquille O'Neal, from Dwight Howard to Rudy Gobert, But Shaq always dismissed the comparisons, saying that they were not on his level, and could never be as good as he was in his prime.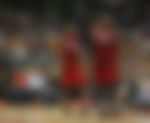 However, Shaq eventually conceded that there is one player who is a modern-day version of him – Giannis Antetokounmpo. O'Neal relinquished his 'Superman' nickname to Giannis and has often said that Giannis is what Shaq would be if he were playing in the NBA today.
ADVERTISEMENT
Article continues below this ad
Rudy Gobert is yet to respond to these comments. However, it is unlikely that he will respond at all. After the year of scrutiny Gobert faced for being the first NBA player to test positive for COVID-19 due to his cavalier attitude towards the virus, he won't want to put himself back in the limelight.