NBA Legend Who Believed He Was Better Than Michael Jordan, Claims LeBron James 'Had to Endure' More Than the Bulls Icon
Published 06/18/2022, 6:27 AM EDT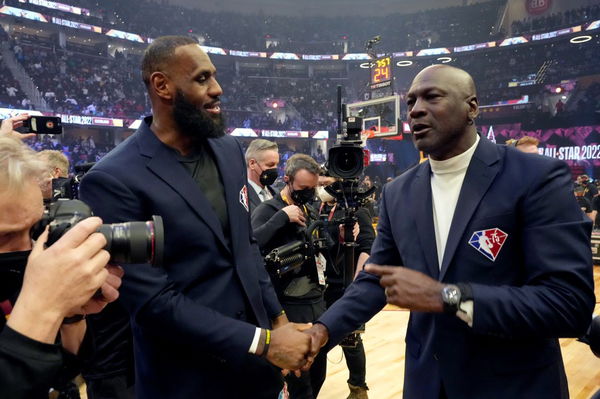 LeBron James is one of the greatest ever to have played the game of basketball. The Los Angeles Lakers' power forward has been a top-five player in the league right from his first year in 2003. LeBron has an unmatched athleticism with a basketball brain that rivals Magic Johnson's. There has been a lot of debate about who is the GOAT between Michael Jordan and LeBron James. And it seems like this NBA Legend has his two cents to say too.
Former Duke University and Detroit Pistons superstar Grant Hill recently shared his views on the topic. During an appearance on the "Old Man and the Three" podcast, Grant said," Listen, in my opinion, Jordan is the GOAT but I hate the conversation because in order to justify we put down the other and so it's like LeBron is incredible."
ADVERTISEMENT
Article continues below this ad
He continued, "Like what he has done, the pressure from a very young age how's he has lived up to the expectations. And what he has had to endure that I don't think Michael Jordan had to endure."
WATCH THIS STORY: WARRIORS VS CELTICS GAME 6 PREVIEW, PREDICTIONS, ODDS
He further said," This NBA Twitter, social media, whatever, slander the slander that is out there. You didn't see that or feel that or hear that back in the day…" Grant concluded that Jordan didn't have to experience the burden of hearing it from everywhere as LeBron did.
LeBron James and his future
By all means, this was a disappointing season for the Lakers. Even though LeBron averaged more than thirty points a game after more than ten years, it was of no use. The supporting cast of the Lakers didn't do enough to make the team competitive.
ADVERTISEMENT
Article continues below this ad
After the Lakers failed to qualify for the playoffs, things were bound to change. It started with Coach Frank Vogel getting fired. According to reports, Russell Westbrook is on the trading block too.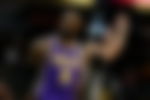 The hiring of new head coach Darvin Ham is the first step of the re-tooling. The Lakers front office needs to take a hard look at this roster. They can still be competitive in the West. But they need to maximize the window they have with James. He has shared his dream of playing with Bronny in the NBA. So he will eventually leave the Lakers.
ADVERTISEMENT
Article continues below this ad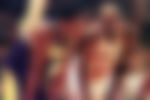 Let us know in the comments below your expectations for the Lakers offseason.