NBA MVP Rankings Powered by EssentiallySports: Does LeBron James Retain His Place in Top 5?
Published 04/19/2021, 4:00 PM EDT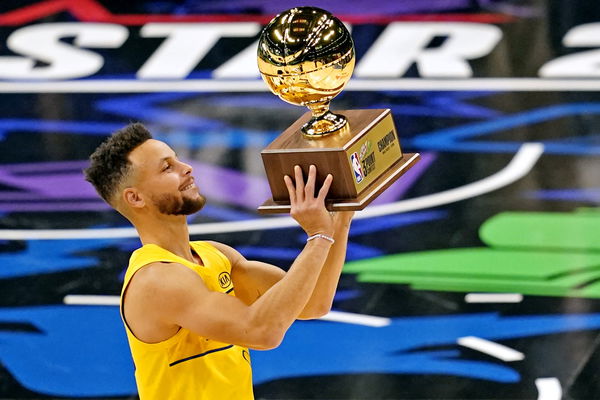 ---
---
Before we dive into our top five for the 2020-21 season NBA MVP race, it is important to point out that it is defined by two things – dominant play at center and injuries. These are the key factors that are keeping Denver Nuggets' Nikola Jokic at the top.
ADVERTISEMENT
Article continues below this ad
The likes of LeBron James and Joel Embiid did drop down in the pecking order last season. But where do they stand this time around? Does LeBron even make the top five? The answers to these questions lie below.
1. Nikola Jokic – Denver Nuggets
ADVERTISEMENT
Article continues below this ad
The Denver big man is on course to become the first center since Shaquille O'Neal in 2000 to win the MVP award. That is not only because he is averaging an astonishing 26.1 points, 11 rebounds, and 8.8 assists per game this season, it is also because he's not taken a single night off.
The Joker is almost single-handedly carrying his team, now more than ever with Jamal Murray out for the rest of the season.
2. Joel Embiid – Philadelphia 76ers
Perhaps the only reason that the Philly big man doesn't top this list is that he's played less than 40 games so far. But even then he ranks as high as second because he's the personification of a physical imposition this season.
As opposed to the ball-handling Jokic, Embiid has showcased his prowess in the low post, on both ends of the court. He is averaging 30 points, 11.1 rebounds, 1.4 blocks, and a steal per game.
3. Steph Curry – Golden State Warriors (dark horse for 2021 NBA MVP)
Curry is the most in-form player in the NBA right now. And that is why he makes a somewhat controversial jump in this list ahead of the likes of Damian Lillard and Luka Doncic.
His popularity in the league is undeniable. Besides carrying the Golden State Warriors on his back this season, that popularity could see him pip the likes of Embiid and Jokic for the award. Even Magic Johnson thinks that he is the runaway NBA MVP!
It's hard to deny Steph Curry from being the NBA's MVP! He is the #1, #2, and #3 option for the Warriors and is STILL dominating!!

— Earvin Magic Johnson (@MagicJohnson) April 19, 2021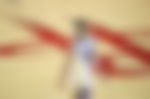 4. Giannis Antetokounmpo – Milwaukee Bucks
Someone like a James Harden or a Kawhi Leonard could easily have been at number four. But Giannis makes it as the Bucks falter more without him in his lineup than the other two. They are 4-4 without him for this season.
ADVERTISEMENT
Article continues below this ad
5. LeBron James – Los Angeles Lakers
This is the inclusion that may raise some eyebrows. But his play before he sprained his ankle a month ago is too good to look past. With his return looming large, he may well climb the charts before the season ends.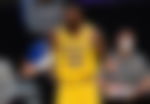 The likes of Luka Doncic and Damian Lillard are unfortunate to miss out. But in their battle to get their respective teams to the sixth spot in the West, none of them will take a rest. So, we can see them make an entry by the end of this week. It is all to play for.
ADVERTISEMENT
Article continues below this ad