NBA Personal Trainer Confesses Michael Jordan Got Bigger Biceps Just to Intimidate Opponents: "Were Just for Show and Didn't Really Make Someone a Better Basketball Player"
Published 01/16/2022, 11:00 AM EST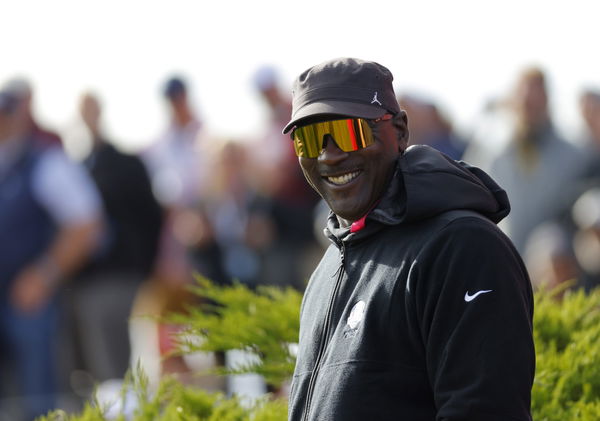 NBA legend, Michael Jordan, dominated the league as a player in the 90s. NBA fans still adore the Chicago Bulls legend for his display of athleticism, physicality, and ingenuity on the basketball court. Rival players feared the sight of prime Jordan and the Bulls. Jordan's trainer once revealed the Bulls star and his obsession with bigger biceps.
Jordan's personal trainer Tim Grover discloses some of Jordan's secrets to his incredible physique in his book 'Winning'. Grover explained how Jordan developed an obsession for bigger biceps. Jordan wanted to intimidate his opponents, as many teams frequently bullied Jordan's leaner frame during his early NBA career.
Grover said, "The theory was biceps were just for show and didn't really make someone a better basketball player. And that was probably true. But we were going for that 0.0001 percent, which included the intimidation factor of his biggest, stronger, more dominant physique."
ADVERTISEMENT
Article continues below this ad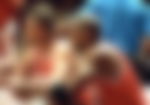 Grover also discloses how he tweaked Jordan's pregame meals. Players in that NBA era feasted on meals that were carbs heavy. Jordan benefitted from Grover adding a steak to the latter's pregame meals. The steak helped Jordan slow down his digestion of the food that he ate.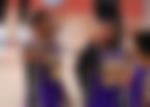 ADVERTISEMENT
Article continues below this ad
Michael Jordan and his physical dominance of the NBA
While Michael Jordan perhaps credits Tim Grover with helping him build his dominating physique, the Chicago Bulls talisman also used his natural talent to fuel his physical dominance against rivals in the NBA. Currently, the NBA and the sports world have made advancements in the fields of sports science and nutrition through the enhanced use of data and technology. Previously, players in the NBA used their physicality in duels.
ADVERTISEMENT
Article continues below this ad
NBA fans remember Jordan as a scoring machine. His ability to drive to the basket helped the Bulls to push through games while still trailing against rivals. The Bulls' belief in him in 1984 paid off in the form of Jordan leading them to six NBA titles.
Watch this story: LeBron James wife Savannah net worth