NBA Players Who Retired in 2020
Published 12/22/2020, 10:59 AM EST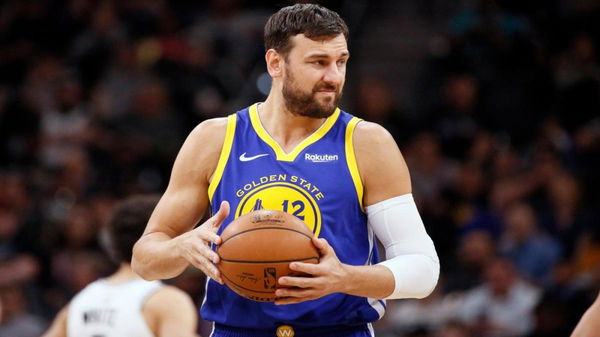 The past season has been a rollercoaster ride for everyone. With the COVID-19 pandemic, a lot has changed with the way the NBA conducts its games. And now, the new season is also set to begin. However, one thing that is inevitable is the retirement of some players this year.
So, before the upcoming season starts, let's look back at the players who had to say goodbye to the game in 2020.
2020 NBA retirements
ADVERTISEMENT
Article continues below this ad
Marvin Williams
After 15 years in the league, Marvin Williams finally announced his retirement. This came right after his team, the Milwaukee Bucks, were kicked out of the playoffs by Miami Heat last season.
The Atlanta Hawks drafted Williams where he spent seven seasons, leading them to the playoffs five times in a row. Then spent just two years with Utah Jazz, after which he landed up in Michael Jordan's Charlotte Hornets. After being traded to the Bucks in 2020, as he ends his career, he has finished with 10.2 points, 5.2 rebounds, and 1.2 assists.
Leandro Barbosa
Leandro is a former NBA champion and Sixth Man of the Year, but his time in the NBA has also come to an end. He has gone around quite a bit during his time in the league. From Phoenix Suns to Raptors, Pacers, Boston, and Warriors, only to return to Phoenix Suns in the final year of the league. However, he will return to Golden State as a player mentor coach.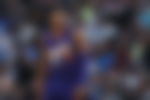 Kevin Seraphin
Kevin Seraphin announced his retirement after playing for Washington Wizards, New York Knicks, and Indiana Pacers. His short-lived career in the NBA is packed with his appearances in EuroLeague campaigns as well.
Corey Brewer
This is another player who doesn't want to let go of the league. So, even though he has retired after 17 years in the NBA, he will return as a player development coach for the New Orleans Pelicans.
He was drafted in 2007 and has played for big teams like Lakers, Rockets, and Philadelphia 76ers.
Dorell Wright
Playing six seasons with his first team, Miami Heat, he was an integral cog in getting them their 2006 NBA Championship. Following that, he had shorter stints with teams like the Warriors, Blazers, and 76ers. However, he too, made his last appearance with his first team, the Miami Heat. He made his retirement announcement officially on his Twitter.
Aaron Brooks
Brooks not only has played for the NBA, but he was also playing overseas with the Illawarra Hawks in Australia. As a result of an ACL tear, he also announced his retirement from basketball.
He was also drafted to the NBA in 2007 and has played for the Rockets, Kings, Nuggets, Bulls, Suns, Pacers, and Timberwolves. But he has been hired by the New York Knicks as their staff member.
Andrew Bogut
Bogut is one of the best Australian basketball players. Becoming the first Australian to be selected as the No. 1 overall pick in the 2005 NBA Draft by the Milwaukee Bucks, he also ended up winning an NBA title in 2015 with Golden State. He was also the NBL MVP in 2009.
ADVERTISEMENT
Article continues below this ad
Bogut revealed that his decision to retire came with all the injury issues he has been facing.
Evan Turner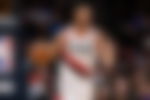 ADVERTISEMENT
Article continues below this ad
Turner's retirement came as a surprise to many. This was because he was just 32 years old and had played ten years in the NBA. Although this surprising retirement came with another surprise. That being the ex Portland Trail Blazers forward will be joining the Boston Celtics as an assistant coach under Brad Stevens. He has played for the Celtics before in 2014, helping them land a spot in the playoffs.
As these players leave the court, they make room for the new generation of players to take over. Just a day away from the 2020-21 season to begin. Which players are your favorite?