NBA Playoffs: Stephen A Smith Slams Lakers' Anthony Davis For 'Atrocious Performance' Against Suns
Published 05/25/2021, 4:45 PM EDT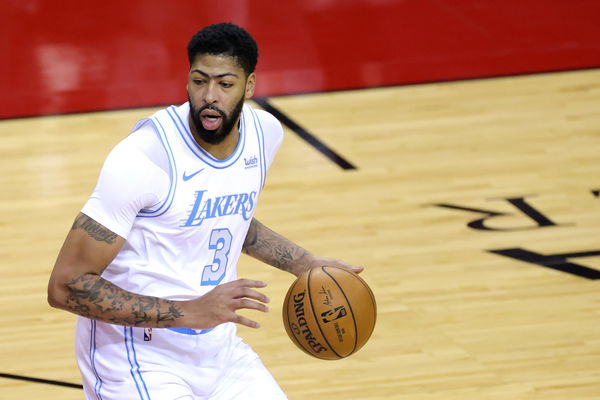 ---
---
The 2021 NBA Playoffs are in full swing right now. With teams like the Mavericks and the Grizzlies against the Clippers and Jazz, the Playoffs have had their fair share of surprises. But arguably the biggest of them all was when the Phoenix Suns dominated the Lakers in the first game of the series.
Going up against superstars like Anthony Davis and LeBron James, the Suns put on a show defeating the champions 99-90. Especially the duo of Devin Booker and DeAndre Ayton were impressive scoring 34 and 21 points, respectively.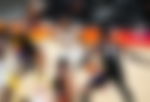 While LeBron James did not dominate in the scoring end, he did have an all-round impact in the game with 18 points, 10 assists, and 7 rebounds. But it was Anthony Davis who rather had a disappointing night, scoring his career low 13 points along with 7 rebounds.
Analyst Stephen A. Smith slams Lakers' Anthony Davis
Given how good of a player Anthony Davis is, his latest performance against the Suns was pretty unexpected. Coming off of a 42 point performance in their last matchup, AD couldn't find his feet against the Suns shooting 5 of 16 from the field.
With his latest performance, AD drew sharp criticism. Analyst Stephen A. Smith did not spare the big man in an appearance on First Take.
"Anthony Davis had an atrocious performance, an atrocious performance. And Anthony Davis knows it and I have no doubt he's going to come back after this."
He added, "Here's what I will say to Anthony Davis. You damn well better have. DeAndre Ayton, let me throw these numbers out for you. 21 points, 16 rebounds.
"Hit 90% of his shots. And he was a plus 16 when he was on the court. He played 36-plus minutes. Anthony Davis played 38-plus minutes."
Smith spoke about how playoff debutant DeAndre Ayton performed better than him and how AD needs to step up. "This brother looked bigger, stronger, faster, more active like he wanted it more, scored more points than you, had more rebounds than you….. That is very, very bad and Anthony Davis has enough to do in Game 2."
Davis certainly needs to bring his A-game against the Suns tonight in the second game of the series. With LeBron James taking up the role of a facilitator, Davis' scoring will be essential if Lakers want to topple the Suns to level the series. Will the Brow step up tonight? Let us know in the comments section down below.
ADVERTISEMENT
Article continues below this ad