NBA Reporter Reveals How he Randomly Got an Interview With Michael Jordan
Published 05/24/2021, 11:30 AM EDT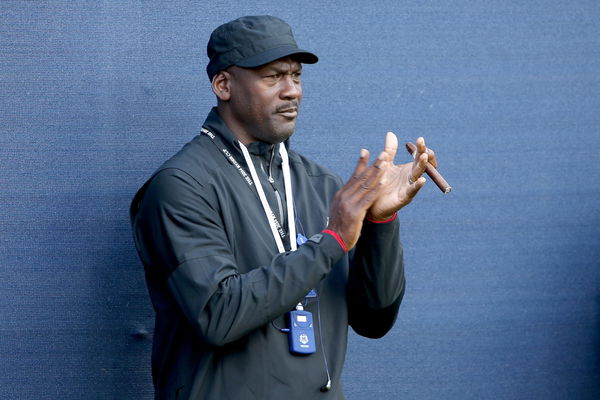 Over the years, fans have been witness to some of the interviews Michael Jordan has done. In most, he is seen as brutally honest and unapologetic and that's the man the world knows – highly competitive, blood-thirsty for victories, and the GOAT that everyone feared back in the day. Despite how intimidating MJ could be, there was one person who did not think twice before asking Jordan for an interview
Jordan has created an unforgettable legacy that nobody can ever come close to. There have been players who have been compared to the Jordan, from Kobe Bryant to LeBron James. However, what MJ achieved will forever remain unmatched.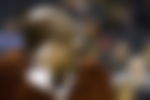 Who can say that they've won six straight NBA titles with one team and wreaked havoc like never before? Only MJ can. In fact, keeping him off the basketball court was also a big problem as he retired thrice but came back to the league every time, even better than before.
ADVERTISEMENT
Article continues below this ad
There was also a humble side to Jordan, and this came out brilliantly in Craig Carton's story about his one-on-one discussion with MJ.
Michael Jordan agreed to interview to help
While doing a pre and post-game interview for the Cleveland Cavaliers, Craig was supposed to have a guest every game for his show. During the half-time show, he saw Michael Jordan heading to his locker room. That's exactly when he decided to get a hold of MJ, and he did it very impulsively.
On seeing Jordan, Craig revealed he shouted, "Yo, Mike!" This was back when the Chicago Bulls were on the verge of winning their third championship. He then narrated, "I go,' You got a second?' and he is like 'Yeah, sure!'" Jordan then requested Craig to come into the locker room.
ADVERTISEMENT
Article continues below this ad
Craig confessed, "I was beyond nervous. I had a tape recorder and I don't know if it's going to work." MJ agreed to it but he said, "As soon as someone else walks in, I am out." Craig then went on and revealed, "I still have the tape somewhere. And I sat down. It felt like an hour and a half, but it was probably six or seven minutes. And it's me and Michael Jordan, one on one in his locker room in Cleveland."
ADVERTISEMENT
Article continues below this ad
Jordan did exactly what he said he would. As soon as someone else walked in, he told Craig he was out. Even if it was just for a few minutes, Craig was able to have a conversation with Jordan and not many people can say they've done that. No wonder he remembers every detail of it.