NBA Rumors: Andre Iguodala Shortlists His Free Agency Decision to Three Destinations Featuring Former Team Warriors
Published 08/05/2021, 10:50 PM EDT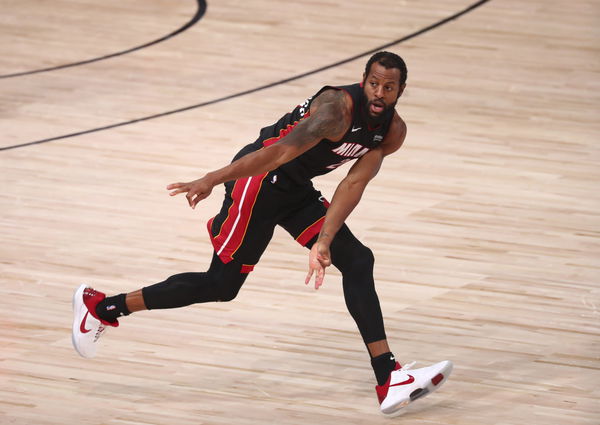 ---
---
After wild initial days of free agency, there is still one veteran superstar on the market, Andre Iguodala. Since he is leaving the Miami Heat after an average season with them, he is scouting for his best options and it seems like he has narrowed it down to three teams. The Golden State Warriors, Los Angeles Lakers, and the Brooklyn Nets have been reported as his targets.
ADVERTISEMENT
Article continues below this ad
As per Shams Charania, "I'm told 2015 NBA Finals MVP Andre Iguodala has narrowed his playing choices down to the Brooklyn Nets, Golden State Warriors, and Los Angeles Lakers. Iguodala would provide either of those three teams a winning presence on the floor, as he's been a part of three NBA championships with the Warriors dynasty."
ADVERTISEMENT
Article continues below this ad
"Iguodala became a free agent when Miami declined his option for the upcoming season. And now Iguodala will take time to decide on his next NBA destination," he concluded.
WATCH THIS STORY: LeBron James, Stephen Curry, Lonzo Ball and Other NBA Stars Who Featured in The Ellen DeGeneres Show
A look at all three options
All three options make plenty of sense. First, we have the Lakers, who have turned their roster around this season. After adding Russell Westbrook to form a 'Big Three' with LeBron James and Anthony Davis, they have become one of the most attractive landing spots. However, it will be more surprising if Iguodala doesn't join his former team.
The Warriors might not be title contenders yet, but if Klay Thompson returns, that could quickly change. Stephen Curry, Draymond Green, and Klay are the teammates Andre has won three championships with. With this season considered as probably the last of his career, finishing it with them would be iconic.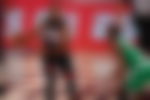 And of course, the Brooklyn Nets are another great place to be. With Kyrie Irving, James Harden, and Kevin Durant, they are already title contenders.
ADVERTISEMENT
Article continues below this ad
What does Andre Iguodala bring to the table?
It's true that Iguodala isn't the player he once was. His statistics while playing at South Beach aren't top-notch. But his veteran presence and championship experience could prove beneficial to any team he joins.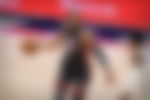 He averaged 4.4 points, 3.5 rebounds, and 2.3 assists. However, he is still an elite defender and a versatile player, playing solid minutes. It is clear that he is looking for one last shot at an NBA title. But whether his best shot at it is with the Lakers, Warriors or Nets is a gamble of its own.
ADVERTISEMENT
Article continues below this ad