NBA Rumors: Boston Celtics Were Heavily Interested in James Harden, Reveals Reports
Published 03/11/2021, 6:32 AM EST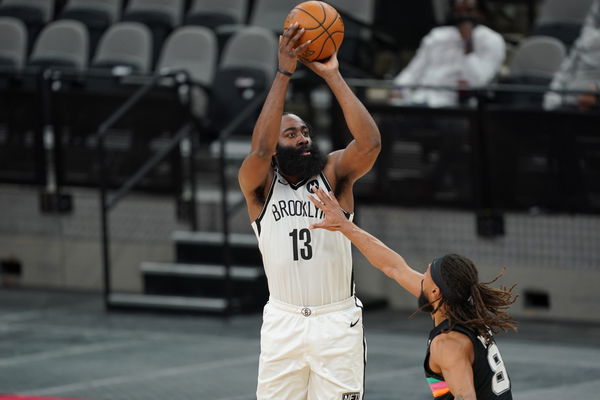 ---
---
James Harden moving to the Brooklyn Nets was probably the biggest trade this 2020-21 NBA season. While reports suggested that teams like the 76ers and the Heat were strongly linked with the 32-year-old, the Celtics were seemingly rather disinterested.
ADVERTISEMENT
Article continues below this ad
But the latest reports suggest otherwise. According to NBA insider Sam Amick of the Athletic the Celtics' were seriously looking to consider the 2-time scoring champion as part of their team.
Amick writes, "Boston's level of interest and involvement far surpassed what [Danny] Ainge was willing to admit to when he addressed it publicly"
ADVERTISEMENT
Article continues below this ad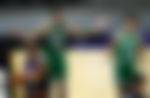 The Celtics have been nowhere near being the best in the East. But if they wanted, they could have pulled the trigger on a probable Harden trade. Given the sketchy form of Kemba Walker, a deal for Harden seems rather worth it, in hindsight.
They have a record of 19 wins and 17 losses right now. Despite their young stars in Jayson Tatum and Jaylen Brown stepping up this season, injuries have hampered the 17-time champions.
They will be determined to kick off their second half of their season with a win against the Nets. The return of Marcus Smart will certainly be a big plus for them, as they will finally have their lockdown perimeter defender.
Will the Celtics pull off a big trade before trade deadline?
Boston Celtics are no strangers to pulling off an impressive trade. While the team might look stacked, there is obviously room for improvement, especially in the frontcourt.
With the duo of Tristan Thompson and Daniel Theis struggling all-season to make an impact, Danny Ainge could be looking to add a forward to the side.
ADVERTISEMENT
Article continues below this ad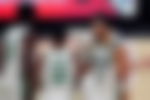 One of the most prominent names appearing in the trade rumors right now is Sacramento Kings' Harrison Barnes. The 28-year-old is averaging 16.7 points, 6.1 rebounds and 3.6 assists per game. He might not be a prominent shot-blocker, but can be a great option as a forward.
With an able jump shot and varied arsenal, Barnes adds an offensive punch to the Celtics. Given the $28.5 million trade exception they have, the Celtics won't have to match salaries for this trade.
ADVERTISEMENT
Article continues below this ad
The Celtics need to make some minor tweaks to be a competitor. Will the Celtics address their problem areas before the trade deadline?