NBA Rumors: Massive Trade Might Give Much Needed Star Power to Luka Doncic's Mavericks
Published 02/05/2022, 9:39 AM EST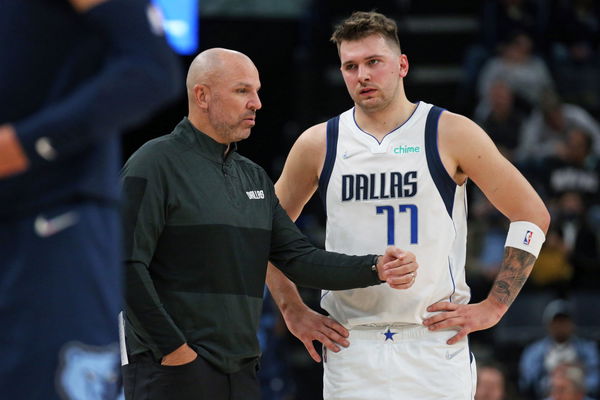 In spite of young Luka Doncic being in top form, the Dallas Mavericks haven't been able to go all the way so far. In the 2021-22 season, the side is performing exceedingly well and is set to make the playoffs. In their most recent victory, Doncic and co. defeated the Philadelphia 76ers. And now, they are set to acquire another star player.
In another stellar season, Luka Doncic is averaging 26.2 points, 8.9 rebounds, and 9.1 assists. He is carrying a bulk of the burden and excelling as a forward guard. Currently standing on 5th, Dallas will have a challenging opponent in the knockouts. Unfortunately, the 22-year-old couldn't earn a position in the 2022 All-Star lineup and is a reserve. But with their latest new rumor, there is new hope for the team in the guard section.
ADVERTISEMENT
Article continues below this ad
WATCH THIS STORY: Latest 76ers Trade Rumors: Will Ben Simmons Be Moved Before the Deadline?
REPORTS: Dallas Mavericks to make trade for CJ McCollum
ADVERTISEMENT
Article continues below this ad
According to the latest report, the Mavericks are set to make in-roads for CJ McCollum. The 30-year-old has been averaging 20.7 points this year but is a potent shooting guard. He will add some much-needed squad depth to the side and can assist Doncic in the shooting department. It will be interesting to see if the deal goes through.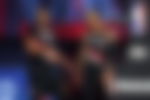 As per the same report, the Portland Trail Blazers are looking to reshape their roster around the experienced Damian Lillard. As a result, they will be offloading some key talent, including the likes of McCollum. However, the New Orleans Pelicans have also apparently shown interest in the experienced campaigner, who is owed $69.13 million over the next two seasons. Thus, the Mavericks will have some stern competition.
ADVERTISEMENT
Article continues below this ad
Do you are a potential move for CJ McCollum from Portland to Dallas going through? Rest assured, he is an asset to either of the two franchises. Let's wait to see what unfolds in the trade market.