NBA Rumors: Should Lakers Go All Out to Bring Back Lonzo Ball in the Upcoming 2021 Free Agency?
Published 07/17/2021, 11:07 AM EDT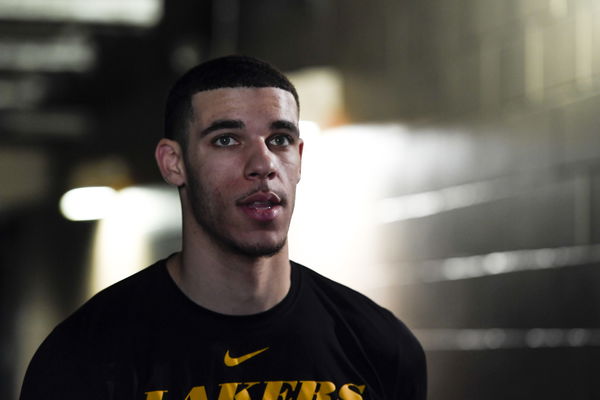 ---
---
It's once again time to go to work for Rob Pelinka and the Lakers front office, as they aim to salvage their first-round exit from last season. Although the Lakers ran out of gas against Phoenix owing to injuries to their superstars, gaps in the roster left them short-handed especially from beyond the arc. And therefore, with free agency coming up in the next 2 weeks, Pelinka now faces some tough conversations.
ADVERTISEMENT
Article continues below this ad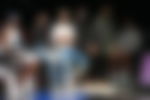 Laker Nation, come trade season will hope that the management is once again able to pull off a deal like the one which saw Davis come to L.A. Will the league see a superstar guard like Damian Lillard or Bradley Beal don the Purple and Gold next season? Seems unlikely!
ADVERTISEMENT
Article continues below this ad
But, what looks more promising for L.A. are the increasing volume of reports which point toward mutual interest over a LakeShow reunion with former Laker draft pick, Lonzo Ball.
Is a Lakers reunion on the cards for Lonzo?
Ball, who enters restricted free agency this off-season will be looking for a payday, especially coming of a career season in New Orleans, averaging 14.6ppg/4.8rpg/5.7apg. Zo's shooting percentages currently at 41.4% from the field and 37.8% from beyond the arc have also shown his development, since his departure from L.A. Furthermore, Ball also addresses the Lakers' shooting and playmaking woes, an area which proved to be their Achilles heel without LeBron and Anthony Davis.
Based on multiple reports regarding the Pelicans' lack of interest in re-signing Lonzo, New York Times writer Marc Stein commented – "Expect to eventually hear of them searching for potential pathways, however, obstacle-strewn they would be, to reacquiring restricted free agent-to-be Lonzo Ball for that reason."
While orchestrating a reunion between Ball and the LakeShow would make for a classic homecoming story, the Lakers' cap-space troubles have limited their options yet again. But in terms of the fit, given his relationship with LeBron, and the body of work he puts in towards bettering his game, Ball may be an ideal pick up this season.
Lakers combing the fine print
The key to gauging the possibility of a reunion lies in the detail of a potential deal. The Lakers in fact, face 3 major roadblocks in orchestrating this deal, especially since –
The history of confrontation between New Orleans and L.A. makes a potential deal highly unlikely. The Pelicans may not be open to another sign-and-trade deal of another key piece, especially given the bad blood from 2019.
Second, considering a deal that pays Zo 20-million a year and sends assets to NOLA, the franchise would then be hard-capped for the rest of the season.
Signing Ball automatically means letting go of either of the guards Talen Horton Tucker or Alex Caruso to operate under the hard cap.
The road ahead
Lonzo is a wanted man this season. If New Orleans cuts him loose, multiple teams including the Clippers and Bulls have also expressed interest in signing him.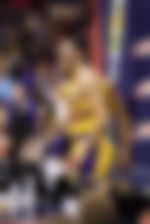 Thus, will the sentimental motive of a Laker return, or fast-tracking championship aspirations see Ball take a haircut in salary? Especially since the Clippers and Bulls can acquire him for rather lucrative deals.
ADVERTISEMENT
Article continues below this ad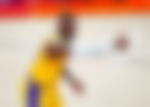 Dennis Schroder, the Lakers' current point guard also is a free agent, as he asks for a 4-yr 120-million $ deal extension. Will Rob Pelinka back a roster piece like Dennis Schroder with that high of an asking price? or will Schroder's abject failure in the post-season when it mattered most deter the GM's decision?
L.A's front office is in for a roller coaster ride for the upcoming off-season. With over 10 players set to enter free agency, Pelinka has some work to do, as he once again attempts to put together another championship roster on the fly.
ADVERTISEMENT
Article continues below this ad
Watch this story – LeBron James Stephen Curry, Lonzo Ball & Other NBA Stars Who Featured In The Ellen DeGeneres Show