NBA Rumors: Should Spencer Dinwiddie go to the LA Lakers or the LA Clippers this offseason?
Published 07/03/2021, 10:00 AM EDT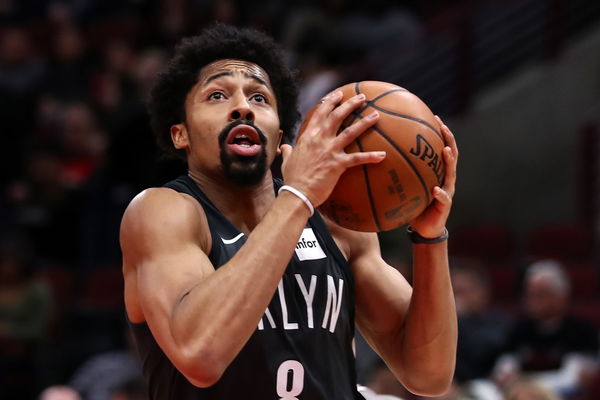 ---
---
The Bucks eliminated the Brooklyn Nets in the second round of the playoffs. Fans will have to wait for the Lakers and Nets final that everyone expected. Nets were unfortunate as their playoff saw their two star players James Harden and Kyrie Irving go down to injury. Kevin Durant had to take the whole pressure. Likewise, they lost to Milwaukee. However, KD gave it his all.
ADVERTISEMENT
Article continues below this ad
Another injury that the Nets were dealing with was that of guard, Spencer Dinwiddie. He suffered a partial ACL tear against the Charlotte Hornets in December last year. Now, Dinwiddie is clear to play basketball after being out for more than 6 months. There have been reports that Spencer Dinwiddie is interested to return to a LA team.
The Spencer Dinwiddie interest in returning to an LA team is very real. Have asked around a lot about it this week. Everything @Krisplashed wrote in his article is similar to what I've heard from insiders around the league.

— Farbod Esnaashari (@Farbod_E) July 2, 2021
ADVERTISEMENT
Article continues below this ad
Dinwiddie averaged 20.6 points and 6.8 assists for Brooklyn in 2019-20 season. In addition, he is also a decent defensive player while being a reliable scorer. With reports saying he wants to go to an LA team, which team would fit him better, LA Lakers or the LA Clippers?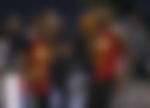 Spencer Dinwiddie to the Clippers?
Los Angeles Clippers impressed this season as they reached their first conference finals in franchise history. Shockingly, they did all this without their best player, Kawhi Leonard. In addition, Paul George seems to have found his rhythm, and Reggie Jackson emerged as a crucial player.
However, there have been that Kawhi Leonard may just leave the clippers this offseason. There are no confirmed reports as of now, but there is a chance he may leave. In this case, if the Clippers can sign a scorer like Spencer Dinwiddie, it will be an enormous boost. However, if Kawhi Leonard stays with the Clippers, it may not be best to bring in Dinwiddie.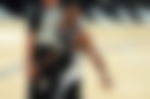 Clippers already have Reggie Jackson to play the point guard. He has proved to be vital this season as he leads the NBA in threes made in the playoffs with 58. Moreover, their backup point guard is Patrick Beverley, who's sole focus is to play defense. Clippers already have reliable options on their team to score, while also having a great defensive unit. In addition, Serge Ibaka could also return to the Clippers next season. Hence, Spencer Dinwiddie to the Clippers doesn't seem like the best option.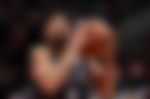 Spencer Dinwiddie to the Lakers?
The Los Angeles Lakers failed to defend their NBA title this season as they went out in the first round to the Phoenix Suns. Lakers played without Anthony Davis and LeBron James also played through an injury. With Spencer Dinwiddie becoming a free agent, Lakers could use a player like him. With current point guard Dennis Schroder disappointing them in the playoffs, Lakers could trade him.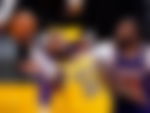 If they land Dinwiddie, it will add another scoring option to the Lakers. LeBron James can play at his Small Forward position , while Spencer Dinwiddie takes the point. Dinwiddie also possesses the ability to shoot, as he shoots at a consistent 33% from beyond the arc. Lakers need a threat from beyond the arc to add another dimension into their offence, and Dinwiddie could play that role. If Lakers don't pursue someone like Damian Lillard, then Spencer Dinwiddie would be a valuable free agent signing.
ADVERTISEMENT
Article continues below this ad
To sum it up, the Los Angeles Lakers benefit more if they sign Dinwiddie as compared to the Clippers. Where do you want to see Spencer Dinwiddie next season?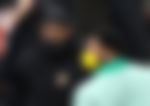 WATCH THIS STORY- Devin Booker and Paul George's Amazing Game 5 Performance Against the Clippers
ADVERTISEMENT
Article continues below this ad
Trending Stories