NBA Rumors: Stephen A. Smith Suggests a Wild Bradley Beal-LA Clippers Trade
Published 01/27/2021, 10:42 PM EST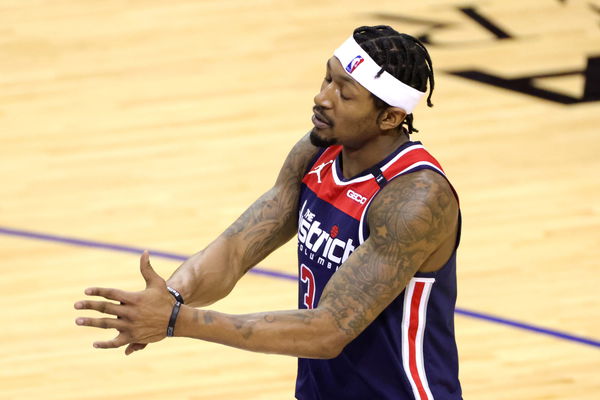 ---
---
After the Washington Wizards lost to the Houston Rockets, all everyone could talk about was Bradley Beal. Why is that? Well, a clip of him sitting on the bench and shaking his head in disappointment went viral.
ADVERTISEMENT
Article continues below this ad
Now, the popular opinion is that he should be traded to a team he deserves because of how good a player he is. So, who are the potential suitors for Beal? An NBA Analyst thinks the LA Clippers would be the perfect fit.
The star that deserves more
ADVERTISEMENT
Article continues below this ad
Stephen A. Smith is known to have very strong opinions on matters. Thus, on ESPN, he made it clear that Beal should be paired with a better team.
"Bradley Beal is a star," he started off. "He deserves better than what he's getting in the nation's capital."
Smith also expressed his admiration for the Wizards' GM and coach. However, he also spoke the harsh truth and said, "The Washington Wizards at this particular moment in time are atrocious. They are horrible, and it's primarily because of their defense."
He ended up quoting Beal who said, "We can't guard a parked car" and spoke up about the clip that went viral. He interpreted, "That is the sign of somebody who is about to lose it. They can't take it anymore. That's where he's at."
Finally, he ended up calling out the GM and coach and stated, "You got to get Bradley Beal out of there. He's a tremendous asset, but you have got to get him out of there."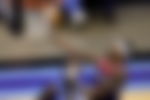 Bradley Beal and the LA Clippers?
Not only did Smith vouch for Beal's trade, he also suggested a potential destination.
"If there is any way, the Clippers can get Bradley Beal to pair with Paul George and Kawhi Leonard, you do it because I think that's their chance of coming out of the West," he explained.
"How can the Clippers possibly position themselves to win the chip? By getting somebody like Bradley Beal. With a Paul George, with a Kawhi Leonard, Lord have mercy. That could potentially be special."
ADVERTISEMENT
Article continues below this ad
Smith made it clear that the Clippers are no threat to the Lakers this year. However, that could change if Beal was a part of that team.
Bradley is leading the league in scoring and yet, the Wizards are one of the worst teams in the East. There is definitely something wrong and if he doesn't want to remain stuck there, Beal and the Wizards should do some quick thinking.
ADVERTISEMENT
Article continues below this ad
Read also- NBA Trade Rumors: Two Ways Miami Heat Can Save Bradley Beal