NBA Rumors: Top Three Point Guards LA Clippers Need to Target in 2021 Free Agency
Published 07/14/2021, 11:44 AM EDT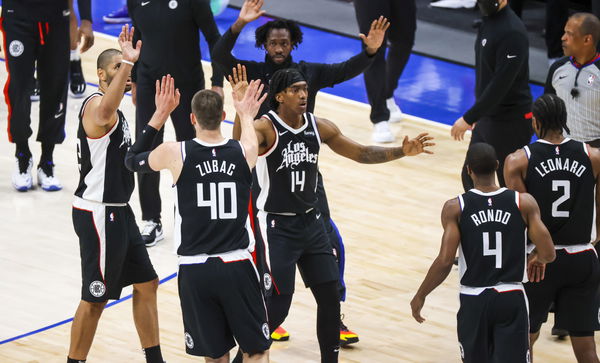 ---
---
The L.A. Clippers finally conquered their playoff demons, as they made their first-ever Western Conference Finals in franchise history. The Clipper franchise has been through a rollercoaster in recent years. From a blown 3-1 lead and an imploding roster to a change of leadership, and change in mindset, the franchise has turned the tables in 2021.
ADVERTISEMENT
Article continues below this ad
It was a season of redemption for Clipper Nation, as they moved past a blown 3-1 lead vs Denver last year in the bubble. Post their bubble flame-out, one thing was abundantly clear. It was time to part ways with long-serving head coach Doc Rivers. With former NBA Champion Tyronn Lue at the helm, the Clippers rallied behind a new leader.
ADVERTISEMENT
Article continues below this ad
Ballmer and the front office's faith in re-signing key pieces like Marcus Morris and Reggie Jackson were rewarded, as both led the playoff charge without Kawhi Leonard. And while most expected a Clipper flameout in both opening rounds as they went down 0-2, Ty Lue wasn't letting that happen on his watch!
The Clippers offseason
Would the Clippers be playing the finals right now, if Kawhi had not suffered a season-ending injury? The evidence certainly suggests so! Especially with Playoff Paul George coming to the party averaging 26.9ppg/9.6rpg/5.4apg.
Considering that Lakers and Brooklyn are also loading up, L.A. will target top FA point guards this off-season. In this context, the little brothers in L.A. will look to strengthen their back-court, to compliment Kawhi and PG13 with a 3rd all-star.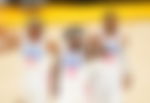 And given the surplus of A-list young and veteran point guards in the market this offseason, the Clippers could have a wide stack to pick from. Furthermore, Reggie Jackson who stepped up big time in these playoffs will look for adequate remuneration. Does the franchise stick with a piece like Jackson, who will eventually regress back to the mean?
Should the Clippers deal the house for an A-list PG?
While the Clippers will field a range of options for PGs in the market, their primary targets will include veteran Derrick Rose, and rising stars Spencer Dinwiddie and Lonzo Ball.
Coming to Derrick Rose, when healthy he is still a bonafide all-star in the league today. Rose, who is an unrestricted free agent, may take a haircut on his asking price if it means winning his 1st NBA championship in 2022. Also, his team-first attitude will perfectly complement the Kawhi-PG duo, as a 3rd option, given his exploits averaging 19.4ppg/5.5apg in these playoffs.
Given Rose's injury-prone history, L.A. may also look at a younger star like Spencer Dinwiddie. Dinwiddie's 2019-20 season averaging 20.6ppg/3.5rpg/6.8apg was a career-best before he suffered an ACL tear.
Even though he is coming off a season-ending injury, his scoring and facilitation ability will see his team field lucrative offers from suitors league over. Plus, him being from Los Angeles would be an ideal fit for the Clippers, given his ability to create his own shot via mismatches on offense, and level Beverly's perimeter ability on the defensive end!
Could Lonzo Ball see another stint with LA, just with the team across the hall? Ball's situation as a restricted free agent makes an acquisition only possible via a sign-in trade. And even then, the New Orleans Pelicans can match any deal on the table. Hence the question, is it worth the risk?
His development over the past season playing with Zion and Brandon Ingram is clearly visible. Could his maturity and offensive growth be tempting enough for the Clippers to sign the former number 1 pick?
The offseason battle
The L.A. Clippers face some tough choices this free agency. Whether it be regarding Leonard's future with the franchise or the player retention dilemma, Ballmer has some tricky conversations lined up ahead of him. The franchise will also have an eye on the cap-space limit. Given their bid to avert the hard-cap, only option at orchestrating roster changes will be via free agency.
ADVERTISEMENT
Article continues below this ad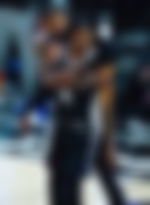 Draft picks, or lack of thereof may be an issue for L.A. if their favored point guard is Kyle Lowry, who is only accessible via a sign-n-trade. Here, will L.A. be willing to part ways with assets like Patrick Beverley and Reggie Jackson?
Stay tuned for the offseason next!
ADVERTISEMENT
Article continues below this ad
Watch this story – Paul George's Incredible Performance, Devin Booker's Buzzer By Halftime & other LA Clippers vs Phoenix Suns Game 5 WCF Highlights