NBA Rumors: What Lakers are Looking for After Andre Drummond Signing
Published 03/28/2021, 11:30 PM EDT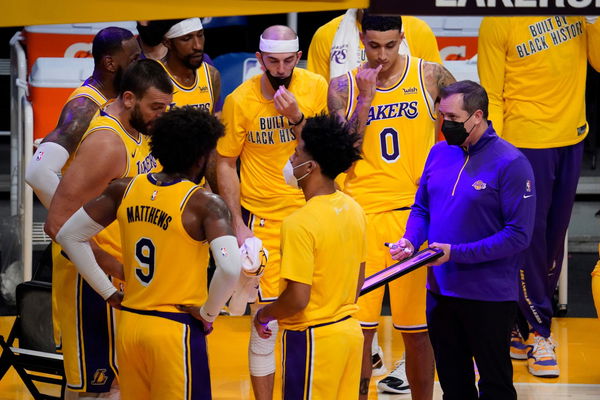 ---
---
The Lakers, after losing LeBron James and Anthony Davis for several upcoming weeks, are on a desperate lookout for fillers. They made a decent advancement by grabbing the rights of Andre Drummond from the buyout market. However, the scope of adding one more name to their depth is another possibility and an urgent requirement.
ADVERTISEMENT
Article continues below this ad
The Jeanie Buss-led organization has already fulfilled the league minimum criterion of 14 men on their roster. Still, with their top stars sitting out and the WC getting nastier, they would want some offensive additions to their squad.
What are the Lakers looking forward to adding hereon?
ADVERTISEMENT
Article continues below this ad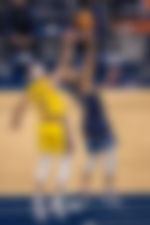 The men in golden and purple now have a rebounding leader in Andre Drummond. Plus, they have some great defensive names in Marc Gasol and Alex Caruso who are reliable at running transition and helping plays.
That being said, they lack the offensive depth that is required against the top teams like Clippers, Jazz, or the Suns in the WC. 
A recently published report on Lakers' plans also suggested the same. It clearly outlined how the team is actively looking forward to a 3-and-D wing player for that final berth. A three-point shooter and defender who can play as a small forward will solve many things for the Lake nation.
Monetarily, the LA-based organization is currently at $137.53 million in total salary with a capacity to shell out another $1.39 million under the hard cap. They can attract a short-term contract to fulfill their needs while they stay a top destination for the players betting on an NBA ring.
Read Also – Former NBA Champion Furious With LA Lakers After Kyle Lowry Trade Fail
Who are the possible options for them?
The topmost option is Otto Porter Jr. from the Bulls. The last two seasons had limited his playtime with injuries, but his efficiency is still unparalleled.
ADVERTISEMENT
Article continues below this ad
Recently, the Bulls traded him to the Magic in a Nikola Vucevic swap, but there is a real chance he can be bought out. If the Lakers could get a hold of him, the 27-YO promises flexibility into playing at multiple positions and also a shooting prowess.
Next, they can even attract Avery Bradley back into the squad, given his 3-and-D capabilities. Although he had himself opted out of the Lakers last season, a change of mind can benefit both parties. 
Danuel House Jr, a young guard-forward, can also fill the position and help with the shooting and guarding. If not them, the list also has players like Mike Muscala (OKC) and Rondae Hollis-Jefferson among some real options. Only time will tell who can fit the timeliness of the demand.
ADVERTISEMENT
Article continues below this ad
Read Also – 'Crazy Business': Lakers' Dennis Schroder Reveals Plans for Next Season Following Inclusion in Trade Talks