NBA Star Isaiah Thomas Ranks Klay Thompson Over Stephen Curry on Shocking Meteric
Published 08/07/2021, 11:56 PM EDT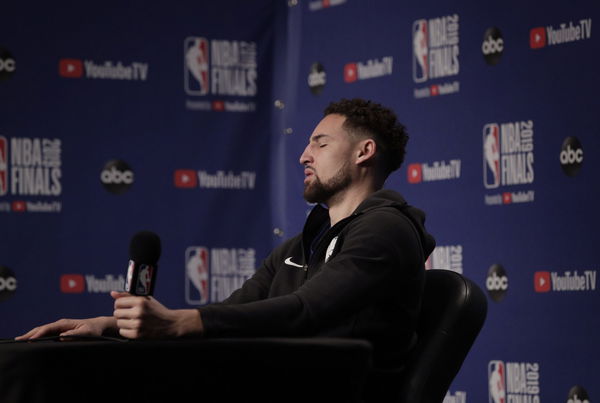 ---
---
Three-point shooting has changed the face of the game in recent years. There was a time only 3.1% of all shots were made from the three-point line. Now can anybody imagine today's game without scoring from the arc? Especially when we have players like Stephen Curry and Klay Thompson today, who proved how vital this can be when they used it as their trump card in winning their 2015 NBA championship. But if one had to choose who, over the years, deserves the title of best all-time three-point shooting, Isaiah Thomas knows whom he would pick.
ADVERTISEMENT
Article continues below this ad
Does Klay Thompson take the crown?
Players and teams have got a tight hold on the importance of the three-ball. In fact, every year new records are made and their usage increases.
ADVERTISEMENT
Article continues below this ad
But there are some individuals who will forever be known for their skills downtown. Ranging from Steph Curry and Klay, there is Reggie Miller, Larry Bird, and even Ray Allen. But if it were up to Isaiah Thomas, Klay would be his choice above any of the others.
It's been a while since Thompson has shown his talent on the court because of injuries. But he still can't be ruled out of this race. He and Steph are the reason that the evolution of three-point shooting came about in modern-day basketball. His 41.9% stat from downtown is not nearly as impressive as the aesthetically perfect jumpers he makes to drop buckets from that line.
WATCH THIS STORY: Michael Jordan, Kobe Bryant, LeBron James, and Other NBA Stars in Their Childhood
A look at the other candidates
ADVERTISEMENT
Article continues below this ad
Klay may be excellent, but he has got some competition when it comes to taking this title home. There's Ray Allen, whose silky smooth shots were one of a kind. Who can forget his iconic clutch three that he made while playing the San Antonio Spurs in Game 6 of the NBA Finals?
Miller wasn't any different from Allen. His forte was to make clutch threes and which also helped label him as the best offensive player of his time. And without Larry Bird, this list would be incomplete. He won the first three-point contest and his expertise lies in making difficult and off-balanced three's that no one else could pull off.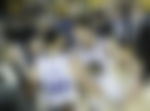 Finally, Klay's biggest threat to this crown is his own teammate Steph Curry. There is no list that won't have his name, at least in the top three of best shooters. In fact, when all is said and done, he might actually lead the way in three-point shooting. But can Klay do it instead?
ADVERTISEMENT
Article continues below this ad