NBA Star Thrown Out of Warriors vs Mavericks After Hefty Elbow to the Face of Stephen Curry's 23-Year-Old Teammate
Published 11/29/2022, 11:11 PM EST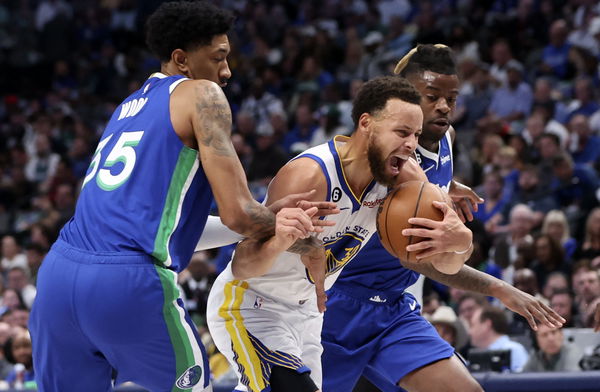 It is unfortunate that a 23-year-old teammate of Stephen Curry has had his face be the talk of the town from the beginning of the season. Draymond Green first punched Jordan Poole's face due to an altercation between the two. Furthermore, the game between the Golden State Warriors and the Dallas Mavericks saw his face getting the raw end of the deal… again.
The Warriors' shooting guard fell to the ground during the second half of the game, after getting elbowed in the face by the Mavericks' Spencer Dinwiddie. The latter got a Flagrant 2 and was subsequently ejected from the game.
ADVERTISEMENT
Article continues below this ad
However, the hefty elbow arguably didn't seem deliberate, as the two players were visibly dapping even as Dinwiddie left the court.
Jordan Poole is down after getting elbowed in the face by Spencer Dinwiddie.

Dinwiddie was hit with a Flagrant 2 and has been ejected from the game.pic.twitter.com/jteLZTU42e

— 𝙏𝙖𝙡𝙠𝙞𝙣' 𝙉𝘽𝘼 (@_Talkin_NBA) November 30, 2022
While the referees stuck by their flagrant foul call, there were many who did not agree with the decision.
Spencer Dinwiddie has been averaging 17.1 points per game so far this season. Meanwhile, Jordan Poole has been in a bit of a slump lately with regard to his shooting. Nevertheless, Steve Kerr, head coach of the Warriors, praised Poole. "When Jordan is engaged and alert, he can be one of our best defenders".
When news cropped up about his contract extension, he spoke about how it motivated him further to do better in the game. He is reportedly also in the All-Star consideration. For that, he would possibly have to average around 22 points per game.
How is Stephen Curry faring this season?
Both Stephen Curry and Luka Doncic have arguably been playing at their MVP levels so far.
ADVERTISEMENT
Article continues below this ad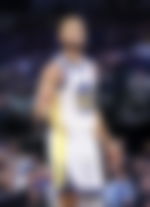 Stephen Curry is in his 14th season in the NBA now. He is averaging 31.4 PPG and has logged in several career highs already. His continued efforts at three-point shooting have almost always paid off.
Watch This Story: Highest Paid Players on Stephen Curry's Warriors After Latest Contract Extensions For Jordan Poole and Andrew Wiggins
ADVERTISEMENT
Article continues below this ad
The Golden State Warriors had been on a three-game win streak ahead of tonight's game. The Dallas Mavericks, however, have been struggling with supporting their MVP. They had lost four games in a row. However, the Mavericks won tonight's game in a nail-biter finish by just a 3-point difference. The final tally was 116-113. The Mavericks are now 10-10 for the season, sitting 9th in the Western Conference table, while the Warriors are now 11-11 for the season and placed just behind the Mavs in 10th on the table.
What did you make of the flagrant foul call? Let us know in the comments below.