NBA Star's Whopping $112 Million Demand Could Destroy Lakers, Knicks and Celtics Trade Hopes
Published 01/19/2022, 12:35 AM EST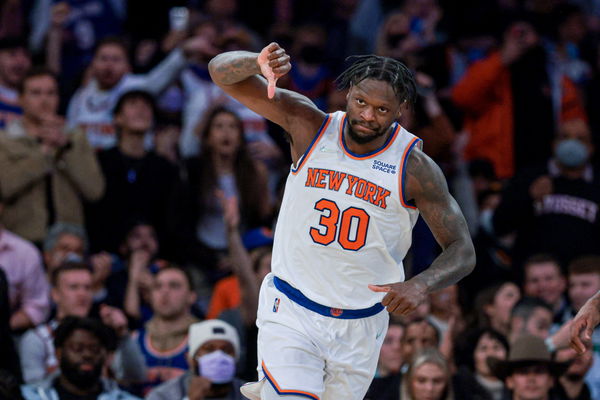 With the trade deadline approaching, teams are frantically looking at options to improve their rosters. Some of the team who are desperate to bring in help are the Los Angeles Lakers, New York Knicks, and the Boston Celtics. Notably, all these teams had their eyes on the Pistons' forward, Jerami Grant. However, his demands could put any potential deals with these teams in jeopardy.
Recent reports revealed that Grant has very little interest in joining a team where he isn't the primary option. With these three teams already loaded up, a possible trade looks difficult.
Jerami Grant has 'little interest' in joining a team where he doesn't feature as a primary offensive option, per @JakeLFischer

Grant also would like to sign an extension in 'the ballpark of four years, $112 million' this offseason pic.twitter.com/6cTTjwVi6t

— NBA Central (@TheNBACentral) January 19, 2022
ADVERTISEMENT
Article continues below this ad
Grant is the first option scorer on the Detroit Pistons. He had a breakout season last tear putting up 22.3 points, 4.6 rebounds and 2.8 assists per game. This made him a hot commodity going into the trade deadline this season. But his demand to be the main man may eliminate most of the major teams from pursuing him.
WATCH THIS STORY: PHOTOS: Jake Paul, Adele, 2 Chainz and other Celebrities Show Up at Lakers Game Against Atlanta Hawks
Lakers, Knicks and Celtics to pass on Grant?
With the recent reports on Grant, many things came to light. Firstly, he surely comes with a high price tag; Grant wants to sign an extension in the off season worth around $112 million. Moreover, he has almost no interest in not being the primary offensive option. This is serious bad news for the major contenders.
Not only do the Lakers not have the cap space, but with a 'Big 3' of LeBron James, Anthony Davis and Russell Westbrook, there is no way Grant can be the primary option. James is putting up nearly 29 points per game as the first option scorer and the purple and gold won't look to compromise there. They need a supporting player and Grant isn't willing to take on that role.
ADVERTISEMENT
Article continues below this ad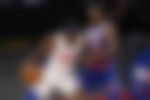 For the Boston Celtics, they also have an established scoring duo. The All-Star duo of Jayson Tatum and Jaylen Brown rule Boston's offensive game. With rumors of them wanting to stay together, a possible trade could be off the table. Hence, with Grant wanting to stay as the first option, the Celtics may be off the table as his next destination.
The New York Knicks revolve their offense around Julius Randle. The forward made his first All-Star appearance last season and is leading his team yet again. Moreover, options like RJ Barrett and Evan Fournier are also present on the Knicks. All these major teams have an established offensive system and there is seemingly no place for Grant to be the first option.
ADVERTISEMENT
Article continues below this ad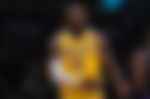 The only way they can reach an agreement is if Jerami Grant is open to sacrificing his demands. Despite all this, do you think any of these three giants will go for Grant? Let us know your views in the comments below.