NBA Trade Rumors: Are Dallas Mavericks and Luka Doncic Better off Without Kristaps Porzingis
Published 02/23/2021, 5:30 AM EST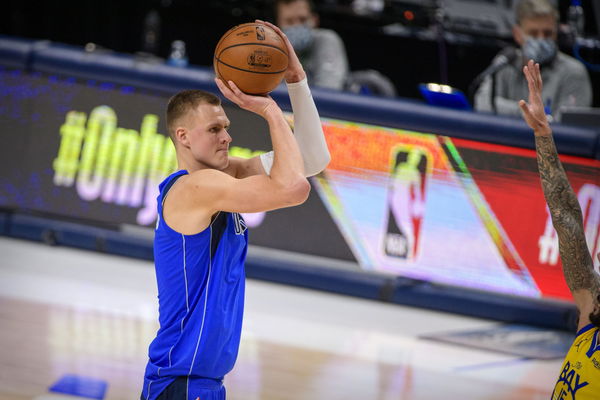 ---
---
The Dallas Mavericks are not even close to what they looked like in the Orlando Bubble last season. A slow start in the 2021 campaign landed them somewhere at the bottom of the Western Conference, but it was Luka Doncic who rallied a comeback. They are now ninth in the West with a 14-15 record. However, the Mavericks are making headlines because of a trade rumor around their second superstar, Kristaps Porzingis. The question is, should they actually consider moving him?
ADVERTISEMENT
Article continues below this ad
When did the rumours of Kristaps Porzingis' trade start?
The Dallas Mavericks went up against the Memphis Grizzlies after being held back home due to weather delays. They were able to start from where they left off, winning four out of their five last games. Their well-rested team was able to defeat Memphis 102-92 with ease.
ADVERTISEMENT
Article continues below this ad
The leading scorer for the Mavericks was Tim Hardaway Jr. who finished the night with 29 points and shooting 7 of 11 from the three-point line. Luka Doncic added 21 points to the scoreboard with 7 rebounds and 5 assists. Even Jalen Brunson came off the bench and had 19 points under his belt.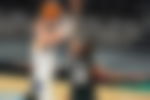 What was still missing from their roster was Kristaps Porzingis. He was ruled out of the matchup because of back stiffness, which added another missed game to his record. To make matters even more interesting, right after that, Jake Fischer from Bleacher Report announced that they are checking out Kristaps Porzingis' value in the trade market.
Why should the Mavericks consider trading him?
ADVERTISEMENT
Article continues below this ad
When Porzingis came to the Mavs, he looked like the perfect fit next to their star player Luka Doncic. In the playoffs last year, he proved to be an asset, and now his steady decline on the floor is making Mavs face a tough question.
Dallas wants to solidify its defense and improve its offense, too. But with Porzingis, it seems a little difficult. The 25-year-old has been unable to provide adequate support to Doncic and his injury history is also a cause for concern. Missing games for the Mavericks is costing them heavily.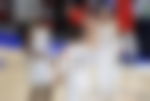 What is the point of having such an efficient scorer who can't even make it to the court when needed? Seems like the Mavs have no choice but to let him go. Or will they wait it out until they secure a place in the playoffs?
ADVERTISEMENT
Article continues below this ad