NBA Trade Rumors: Are the Boston Celtics Prepping Wild Trades to Nab Damian Lillard or Bradley Beal?
Published 07/03/2021, 11:31 PM EDT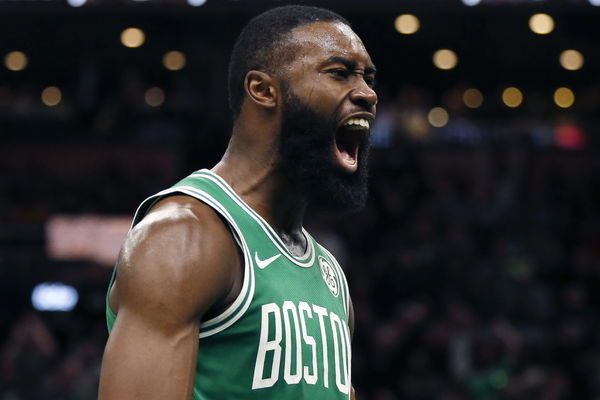 ---
---
The Boston Celtics, on the back of yet another failed season, will look to revamp the organization with Brad Stevens at the helm. The Celtics closed the season ridden with injuries to stars like Jaylen Brown with a .500 record at 36 wins and losses. Boston slipped into the playoffs through a Jayson Tatum 50-pt masterclass in the Play-In.
ADVERTISEMENT
Article continues below this ad
But inevitably, the Brooklyn Big 3 proved too much. Boston's dream to one-up the Lakers in the championship race was a distant dream.
The Celtics core failed to rally together, owing to a lack of chemistry because of injury. With key pieces like Jaylen Brown, Marcus Smart, and Kemba Walker missing time, it all proved too much for Jayson Tatum.
ADVERTISEMENT
Article continues below this ad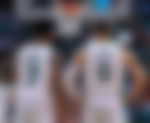 In fact, following their exit in round 1, Smart spoke about the injuries and resultant chemistry issues which saw them at the 7th seed, despite a late 8 of 9 game winning streak in the final regular-season games.
Following the loss to Brooklyn, the critics got what they called for. Danny Ainge, a manager known for being too conservative on trades stepped down, with coach Stevens as a replacement.
Are The Boston Celtics shopping Jaylen Brown?
Jaylen Brown's exploits speak for themselves. And while Brooklyn won in 5 games, if Kemba Walker and Jaylen were healthy, the series could have gotten interesting.
The Celtics would have to include additional pieces like a Tristan Thompson or an Evan Fournier in a trade for marquee players like Lillard and Beal.
Jaylen Brown as a 15.1ppg/4.7rpg/1.8apg player does not fit the specifications in a like-for-like situation that surrounds Dame-Dolla or Bradley Beal. Brown is currently about to enter the 2nd year of his 4-yr 106 million $ contract and will only be an unrestricted free agent in 2024.
In comparison, Wizards star Bradley Beal, a 22ppg/4.1rpg/4.0apg player, will enter the last season of his contract extension this season. He looks to become a free agent in 2022-23. Similarly, Damian Lillard, a 24.7ppg/4.2rpg/6.6apg player is under a 176 million $ contract concluding in 2025.
Thus, the years of the Brown-Beal deal do not match. Furthermore, the cap-space and terms of the contract pose an issue in trading Brown for Dame.
But, if another Celtic like Fournier, Tristan Thompson, or Jabari Parker can be fit in a trade package, it may not be a shocker if fans see Lillard don the Green this coming season.
The Celtics future
ADVERTISEMENT
Article continues below this ad
While there is currently trouble in Boston paradise, trading for a player like Lillard and Beal may still be a way down the road. Replacing Brown presents them with a replica of their current situations in Portland and Washington, respectively.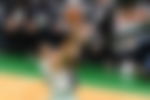 The Celtics' top priority may need to shift towards improving the overall roster, bench, and role player resources, and setting a culture before they attract any big names to make the move to Boston, Massachusetts!
ADVERTISEMENT
Article continues below this ad
Watch this story – Anthony Davis, Jayson Tatum & Other NBA Players Who Kobe Bryant Has Mentored.