NBA Trade Rumors: Brooklyn Nets, LA Clippers, and Other Teams That Could Target Kevin Love
Published 03/06/2021, 11:40 PM EST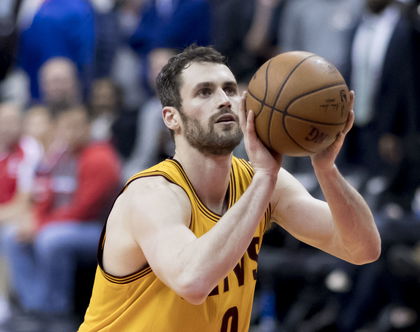 ---
---
A Kevin Love trade has been in the talks for a while now. With the NBA trade deadline inching closer, could this be when the Cleveland Cavaliers bid adieu to the 13-year-old veteran? And if yes, which of the teams should consider adding Love to their roster?
ADVERTISEMENT
Article continues below this ad
The injury-ridden, 32-year-old center, has only appeared in two games this season. However, he might be coming back to form soon.
Even though Kevin Love's trade value might not be soaring high, he still brings a lot to the table when healthy. So, who could benefit from his talents?
ADVERTISEMENT
Article continues below this ad
Should Brooklyn Nets consider Kevin Love?
Brooklyn Nets don't look like they need any help after establishing the best 'Big Three' anybody has seen in a while. But there is always more room to add skilled players to the unit.
The Nets are living up to the expectations that were set when James Harden joined Kyrie Irving and Kevin Durant in the lineup. They are holding the second position in the Eastern Conference with a 24-13 record and are also considered the biggest threats to the reigning champions.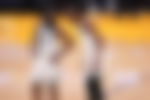 So, adding Love to this mix could be the cherry on top they need. He could be the tool that helps them clinch the first spot and replace the Philadelphia 76ers.
Also, Love reuniting with his former teammate, Kyrie Irving, along with whom, and LeBron James, he won a championship could go a long way in their run to the title this year.
What about the Miami Heat?
The Miami Heat did not start the season as expected this year. However, they would want to get back to their winning ways as they did in the playoffs last season. So, Love could be the veteran they need alongside Jimmy Butler and Bam Adebayo.
The Heat had big plans of acquiring another superstar to team up with Butler for this season. But with contract extensions and signings that went out the window, they weren't left with much. They already have plenty of young players like Tyler Herro and Duncan Robinson, but Kevin seems like the vet they need.
After slowly making their way up in the East, they are now standing sixth with an 18-18 record. And with the second half of the season still left, there is a chance of them slipping further down and not making it to the playoffs at all.
Hence, it makes sense for them to take some risks and add more talent to their squad.
Finally, the LA Clippers…
This isn't a landing spot anybody would expect, but let's give it a shot. As unique as this might seem, thinking about his blockbuster trade to the Cleveland Cavaliers and teaming up with Bron and Kyrie makes it seem less impossible.
The three of them were able to bring the Cavs their championship. So, why can't it be this way with Kawhi Leonard and Paul George? The Clippers have been doing pretty well this season, standing fourth in the West with a 24-14 record.
Yet, what we've seen is that the LA Clippers slack off when one of these superstars is missing. That means it's time they add a third man they can rely on, and Kevin Love looks like an appropriate option for that.
His shooting accuracy, and giving them the floor spacing they need can bring them a step closer to a championship this season.
ADVERTISEMENT
Article continues below this ad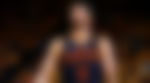 The Cavs, looking to rebuild, will be willing to send off some of their big men in the trade so that they can free up some cap space for the future.
And the five-time All-Star is one of their prospects for it. There is no reason for a team to not want Love, who, if he remains healthy, can do wonders.
ADVERTISEMENT
Article continues below this ad
Read also- Cleveland Cavaliers 'Would Love to Move Kevin Love' Per NBA Insider