NBA Trade Rumors: DeMar DeRozan Top Candidate to Join LeBron James and Lakers
Published 07/06/2021, 3:19 PM EDT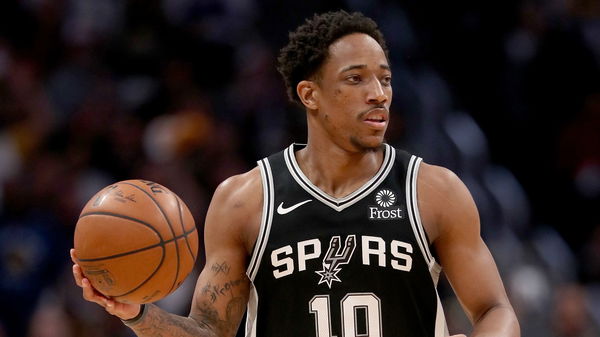 ---
---
The Lakers front office, on the back of a gut-wrenching season and a first-round exit, will aim to make some major changes to their roster.
ADVERTISEMENT
Article continues below this ad
While a complete roster overhaul is not on the cards just yet, the franchise must address key roster gaps that derailed their championship aspirations.
As the teams head into the off-season, the rumor mill is abuzz. One particular name that partially addresses the Lakers' shooting and play-making troubles is San Antonio Spurs', DeMar DeRozan.
ADVERTISEMENT
Article continues below this ad
Laker Nation needs to face the truth. Even though it is hard to accept, LeBron James isn't getting any younger, as he heads into his 19th season!
Therefore, this off-season also holds significance for the team since they must answer a pivotal question – Do we put up our future on the line to win now? Or do we invest in the future?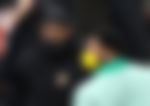 L.A. missed out on a prime opportunity to nab another A-list point guard at the trade deadline in March when the front office pulled the plug on the Kyle Lowry trade.
While the management was open to trading KCP and Dennis Schroder, they were unwilling to let young guard Horton Tucker go.
Making a case for DeMar DeRozan
What makes matters worse, is that LA has 10 free agents this summer, with 7 of them being unrestricted! Given AD and LeBron James' current contracts, it leaves the Lakers with little flexibility in cap space to orchestrate a super-star FA signing.
The #Lakers do have interest in pursuing DeMar DeRozan this offseason in free agency, source tells @HoopAnalysisNet. A sign-and-trade for him would be necessary and very doable for L.A.

— Evan Massey (@massey_evan) July 6, 2021
DeRozan presents an interesting case for L.A. given his ability to facilitate and occasionally run the offense while being a knock-down mid-range shooter.
Even though the proposed trade is purely hypothetical, it presents an offer for DeRozan while trading away Kyle Kuzma, Montrezl Harrell, and the 22nd pick in the 1st round to San Antonio.
While DeRozan doesn't present a good fit given his numbers beyond the arc, he currently averages 21.6ppg/4.2rpg/6.9apg a game at almost 50% shooting from the field.
The only fork in the road for a deal as lucrative as this is that if signed, it puts L.A. in the hard-cap space, something the front office will look to avoid.
I like this trade for my Spurs. For me, DeMar DeRozan couldn't quite live up to the star power required to be a solo star in San Antonio. More @Undisputed, now on FS1. https://t.co/nGLWAblqu5

— Skip Bayless (@RealSkipBayless) July 6, 2021
The off-season
What will LA's approach be? The LakeShow faces major cap-space and financial restrictions as they head into this offseason. To contend for a title, should the front office re-sign 2020 champions, Horton Tucker and Alex Caruso? Or should they hand them away in pursuit of another star?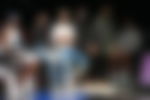 What's interesting, is that former teammates Kyle Lowry and DeRozan are both free agents this summer, and both have seen interest from the Purple and Gold in the past.
ADVERTISEMENT
Article continues below this ad
Either would be handy 3rd option stars for the Lakers, as they move ahead with Anthony Davis soon to take over the torch.
So, the question stands, can the Lakers do whatever it takes to pull off a roster overhaul that could see either Lowry, DeRozan, or an all-star shooter like Mike Conley don the Purple and Gold this season? Surely Laker Nation will be pumped for the off-season!
ADVERTISEMENT
Article continues below this ad
Watch this story – Kobe Bryant Stats Top Scoring Games Of Lakers Legend In Stories