NBA Trade Rumors: Is PJ Tucker to Phoenix Suns a Realistic Possibility?
Published 03/16/2021, 5:42 PM EDT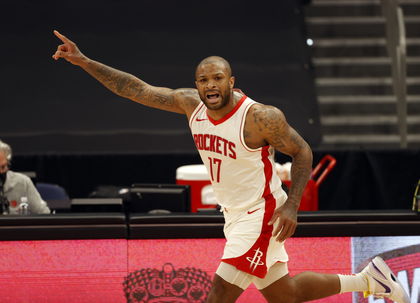 ---
---
Phoenix Suns have been one of the most surprising teams this season. After a great off-season where they swooped in Chris Paul and Jae Crowder, the Suns clearly became a playoff team.
ADVERTISEMENT
Article continues below this ad
They have certainly surpassed all those expectations and are currently one of the best teams in the NBA. The Suns now have a record of 26 wins and 12 losses and are currently the 2nd seed in the Western Conference.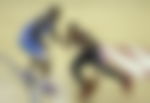 But with the trade deadline still nine days away, the Suns can certainly add a player or two. One of the biggest names available for trading is veteran forward PJ Tucker. The 35-year-old can be a key rotational piece in any team and is a very viable threat from the perimeter.
ADVERTISEMENT
Article continues below this ad
NBA insider Sam Amick is a recent appearance at the Athletic NBA show explained why the Suns can be a realistic destination for Tucker.
"Still very tight with Chris Paul. I think that matters because Chris and his influence. If he can convince James Jones in that front office in Phoenix to do what they need to do to get PJ."
The Suns have a good group of players right now, but Tucker can be a great addition. Given the experience he has had, he can be a great veteran addition to the team.
What can PJ Tucker add to the Phoenix Suns
PJ Tucker currently is clearly struggling with the Rockets averaging 4.6 rebounds, 4.4 points and 1.4 assists per game. But there is no doubting the quality the 35-year-old could bring to any team.
ADVERTISEMENT
Article continues below this ad
Tucker certainly brings versatility to any team he plays for. Given his 6'5″ frame, the forward can play as a small ball center and can defend all the positions on the court as well.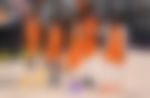 The 35-year-old is also one of the most lethal three point shooters from the corner. Given the way the Suns play with CP3 on the floor, Tucker can be a viable three point threat for Phoenix.
ADVERTISEMENT
Article continues below this ad
PJ Tucker still has a lot left in his tank. If the Suns do trade for him, they will surely be one of the most dangerous team in the West.