NBA Trade Rumors: Kawhi Leonard and Damian Lillard Likely to Be on the Move in Upcoming Off-Season
Published 07/01/2021, 11:56 PM EDT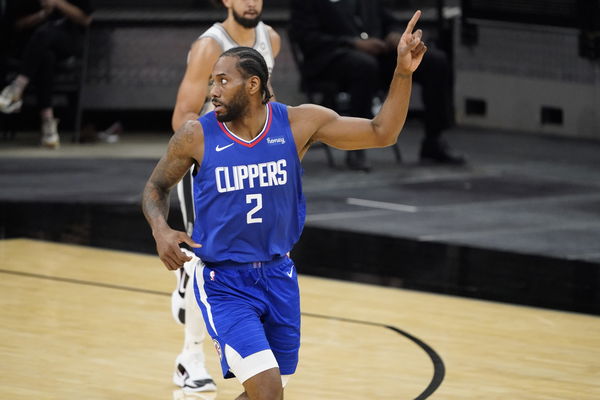 ---
---
Being the superstar of a franchise is not always enough. Circumstances change, which leads to priorities changing, and that could mean anything can happen. The season of trading brings that exact uncertainty. Right now, many NBA teams want to go big or go home. That's where the NBA trade rumors begin.
ADVERTISEMENT
Article continues below this ad
They are hoping to grab onto the player who will better their chances at winning a championship. But the question is whether the Blazers will be willing to give up Damian Lillard or the LA Clippers will give up Kawhi Leonard.
Ben Simmons may be the only great player everyone thinks the Philadelphia 76ers might want to rid of after his horrible playoff performance this season. However, many other superstars have made the list of trade rumors. So, let's look at some biggest trades in circulation right now.
ADVERTISEMENT
Article continues below this ad
NBA Trade Rumors
Minnesota Timberwolves: Ben Simmons
Once upon a time, Philly's Ben Simmons was a player Sixers' fans went ga-ga over. But once his free-throw shooting got worse than before in the playoff this year and he failed to step up late in games, his offseason had to be filled with havoc.
While some thought that the 76ers will struggle to find a team that would want Ben, the Minnesota Timberwolves seem unexpectedly keen. In fact, Darren Wolfson SKOR North confirmed that they want him "badly". So, what could Minnesota offer Philly for Simmons?
There is no way Karl Anthony-Towns will come up. One franchise center, Joel Embiid, is more than enough for the Sixers, and trading Towns for anything less than a franchise player would be foolish.
The only other player who fits Philly's needs is D'Angelo Russell but whether he is the best point guard for them or not is another tough question.
There are definitely upsides to bringing in Simmons. His offensive prowess may have crumbled this season, but he is still a terrific defender. He is one of those who can guard each position on the court. However, is that enough to pique an interest in other NBA teams as well?
Miami Heat and Dallas Mavericks: Kawhi Leonard
Kawhi Leonard might opt to become a free agent this offseason after signing with the LA Clippers less than a couple of years ago. This season was hard on Leonard, who had to sit on the sidelines while his team tried to fight through the Phoenix Suns to make it to the NBA Finals without him. This might have him question his future with the franchise.
But, Leonard doesn't need to look too hard. There are elite teams that are willing to fight for the superstar, and the Dallas Mavericks and Miami Heat are the ones that have come up.
Apparently, Kawhi wanted to bring in Jimmy Butler before the Clippers signed Paul George. So, Miami could work out a tempting deal that could fulfill Leonard's wishes of playing with Butler. The only problem is that they won't be able to create max cap space but could use a sign-and-trade.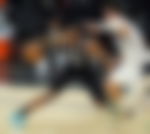 The Mavericks, on the other hand, have the cap space to bring him in, and Kawhi could be the small forward they need next to their cornerstone, Luka Doncic.
Unless Leonard takes up the player option that could push his free agency to the next offseason, we can definitely expect a bidding war for the Clippers superstar.
WATCH THIS STORY: The Uncanny Resemblance Between Michael Jordan and Kawhi Leonard's Plays
New York Knicks: Damian Lillard
From being picked in six All-NBA teams, to being a frontrunner in the MVP race for so many years, Damian Lillard has compiled accolades that any team would be lucky to have him.
His undying loyalty to the Portland Trail Blazers and how much he has done for them makes him very desirable.
Even though Lillard's trade isn't quite as certain as one of Simmons', that doesn't mean it's completely off the table. The Blazers haven't been able to do justice to Lillard's talents, and it's possible that he might look elsewhere for a possible championship.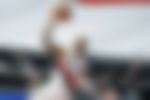 Now, the New York Knicks can be counted in as one of Damian's suitors. As per Ian Begley, the Knicks are doing all their homework and preparing for a possible trade for Dame.
ADVERTISEMENT
Article continues below this ad
After poor contributions from R.J. Barrett and Julius Randle, rumors about getting a star to join forces with either or both is in the books.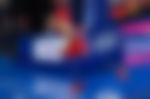 ADVERTISEMENT
Article continues below this ad