NBA Trade Rumors: Knicks Could Move Major Star to Acquire John Wall From Rockets
Published 11/30/2021, 10:44 AM EST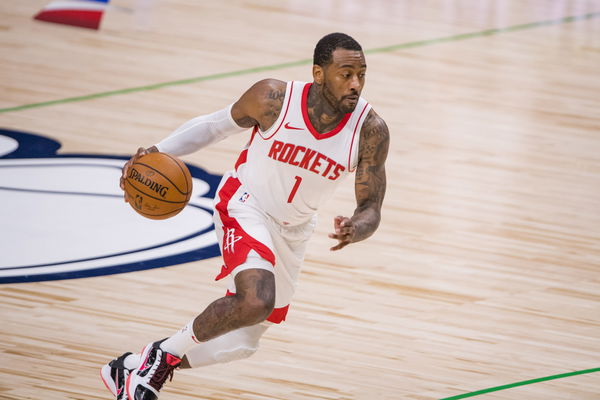 In case you missed it, the New York Knicks' move of acquiring Kemba Walker hasn't really paid off. Claiming the 31-year-old from Boston, the franchisee will be extremely disappointed at his output thus far. He hasn't been anywhere near his scoring best, meaning that he has been overshadowed by other guards. In the aftermath of his abysmal run, the Knicks may be plotting a master plan to show him the exit doors. And it involves another star en route to an ouster, in the form of Houston's John Wall.
WATCH THIS STORY: LeBron James, Michael Jordan, Other NBA Stars React to Fashion Designer Virgil Abloh's Sudden Demise
It was always going to be a challenge adjusting to the new environment for Walker. A poor run of form, as well as a couple of fitness issues, have really hampered his 2021-22 season. In the 18 games he has played so far, he averages a mere 11.7 points. In addition, his game time has considerably reduced, and he is pretty much out of the New York rotation at the moment. Meanwhile, Wall returned with the sole desire of finding himself in the starting lineup; a move which the Rockets were reluctant to commit to. Now, the uncertainties on both ends have possibly found a solution.
ADVERTISEMENT
Article continues below this ad
Knicks and Rockets reportedly considering John Wall-Kemba Walker trade
A 5-time All-star, John Wall naturally has the desire to exercise his experience card. However, the Rockets planned for him to groom the younger talent. Owing to his unwillingness to do so, the men in black & red may have to put their plan of building around Jalen Green and Kevin Porter Jr. to a halt. As things continue to remain at a standstill, Houston has reiterated its desire to trade or sell the 31-year-old. And a fellow guard, also aged 31, may just be his match.
Multiple league sources believe the Knicks will look to trade Kemba Walker, per @ASherrodblakely

"A source close to the Knicks indicated New York may also have a potential trade partner in the Houston Rockets, who are eager to move John Wall."
(Via Bleacher Report) pic.twitter.com/d5lBWSYglx

— NBA Central (@TheNBACentral) November 30, 2021
ADVERTISEMENT
Article continues below this ad
The Knicks are on the lookout for teams willing to welcome Kemba Walker, as per Sherrod Blakely. Moreover, according to Bleacher Report, the Knicks consider the Rockets as a trade partner, with a like-for-like deal on the cards. The move will see Walker, seemingly in need of a new environment, move to Houston. On the other hand, the veteran John Wall will join New York, where he can guide the youngsters towards success.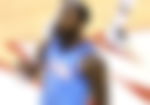 The potential swap deal may just be a win-win situation for all parties concerned. Do you think the move will pan out? Regardless, both the franchises require some stalwarts to revive their season which is currently on the edge.
ADVERTISEMENT
Article continues below this ad