NBA Trade Rumors: Knicks Might Sacrifice Promising Young Star to Secure Damian Lillard
Published 07/10/2021, 3:30 PM EDT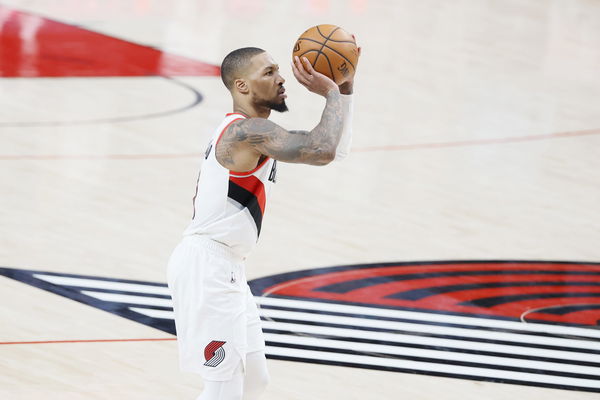 ---
---
The New York Knicks certainly shocked majority of NBA fans with their run in the regular season. While they did not have major changes in the side, the Knicks finished all the way up in the fourth seed in a stacked Eastern Conference.
ADVERTISEMENT
Article continues below this ad
While injuries to sides like the Miami heat and the Boston Celtics might have played a huge part in the same, it was the progression of existing players that resulted in such a massive turnaround for the franchise.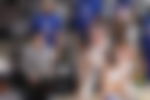 Former Lakers' forward Julius Randle showed his playmaking and defense. Sophomore RJ Barrett on the other hand had an improved jumper and showed offensive versatility. Given their recent resurgence to dominance, the Knicks' stock is in an all-time high in a very long time.
ADVERTISEMENT
Article continues below this ad
Knicks willing to sacrifice RJ Barrett in order to bring in Damian Lillard
While the Knicks had a great season, they are by no means a championship contender. They might have had a decent run with a bunch of young players, but they will need a superstar if they want to compete against the likes of 76ers, Bucks and the Nets.
The Knicks might have lucked out though. With Blazers' superstar Damian Lillard seemingly frustrated with his team, the Knicks might want to swoop in and pull off a massive trade for the 30-year-old.
Given how big of a superstar Lillard is, the Knicks might have to give up some key players to bring in the Blazers' talisman. According to New York Post, the Knicks might be willing to part ways with their young star RJ Barrett.
Barrett who had a disappointing rookie season saw a massive jump in his output as he averaged 17.6 points, 5.8 rebounds and 3.0 assists per game, shooting 40.1% from the three point line.
ADVERTISEMENT
Article continues below this ad
But only Barrett won't suffice. The Knicks might have to give multiple picks and young players like Immanuel Quickley, Obi Toppin if they want the Blazers to accept their trade package.
The Knickerbockers might be entering a clear win-now period now and bringing in a superstar in Lillard might be the best option they might have. Will the Knicks take the risk to bring in Lillard and will it be enough to win a championship? Let us know in the comments section down below.
ADVERTISEMENT
Article continues below this ad