NBA Trade Rumors: Miami Heat Interested in Veteran Point Guard Kyle Lowry?
Published 03/14/2021, 4:20 PM EDT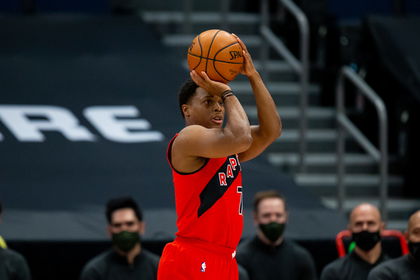 ---
---
The Miami Heat have turned their season around with 9 wins in their last 10 games. With this resurgence in form, the Heat have eclipsed the stacked Boston Celtics, to take the 4th seed in Eastern Conference with a record of 20 wins and 18 losses.
ADVERTISEMENT
Article continues below this ad
Much of it has been because of the return of a crucial superstar in Jimmy Butler. The 5-time All-Star has led the team in points as well as in assists. Despite being a forward predominantly, Butler has taken the reins as the primary distributor in the side.
The Heat had a rather quiet off-season. Given how other teams have added talents from free agents and trades, the Heat could use some signings to endure as one of the top teams in the Eastern Conference.
ADVERTISEMENT
Article continues below this ad
According to the latest reports by NBA insider Michael Scotto, the Heat are interested to trade for Raptors' point guard, Kyle Lowry.
The veteran point guard is still one of the best distributors in the league and can add points on a regular basis. Given that he is performing at such a high level, he could be a quality addition to any side.
How can Kyle Lowry impact the Miami Heat?
Kyle Lowry might be 34-year-old but is still one of the top point guards in the league. In the 31 games he played, he averaged 18.0 points, 7.2 assists, and 5.5 rebounds per game.
Given the dearth of playmaking the Heat have, Lowry can be a fantastic addition to the roster. Although Goran Dragic might be one of the most beloved guards in the team, he has resorted to taking more shots and transformed into a shooter instead. Lowry, instead, can shoot the ball and distribute efficiently either.
Bringing in Lowry might be tricky for the Heat. A trade package including Andre Iguodala and Kelly Olynyk along with a 1st-round pick might be a viable trade option for the Heat. The package will match their salaries and secure the Raptors' future.
ADVERTISEMENT
Article continues below this ad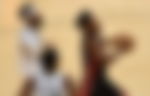 Another trade package can include Goran Dragic, Kelly Olynyk, and Kendrick Nunn for Lowry. But given the improvement Nunn has shown this season, the Heat might lose a talented young player in him.
Given the number of players available in the buyout market, the Heat might go all in on a Kyle Lowry trade. Because of the number of centers available in buyout, the Heat can also sign a solid big man before the deadline.
ADVERTISEMENT
Article continues below this ad
The Heat have all the necessary assets to pull off a mega trade. If they can add some quality players before the deadline, they can be a top team in the East.