NBA Trade Rumors: Should the Los Angeles Lakers Pounce on Chris Paul in 2021 Off-Season?
Published 07/21/2021, 11:59 AM EDT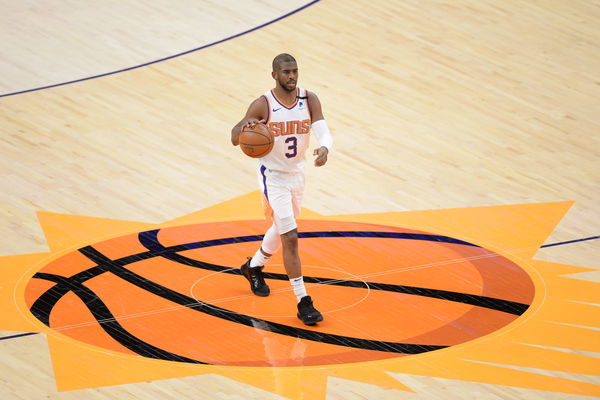 ---
---
With the 2021 NBA Finals coming to a close, there were all sorts of emotions flying around, following a Game 6 win for Milwaukee. And while it was pure ecstasy for the Bucks, this will be a tough pill to swallow for Phoenix, having come so close yet so far yet again. And as Booker said in the post-game presser, it will be back to the drawing board for Phoenix. But, does a plan for the future see 36-year-old league veteran Chris Paul re-sign with the Valley?
ADVERTISEMENT
Article continues below this ad
Paul going into the series, and especially tonight would've hoped to shake off the choker tag, and instead take up a new one, "NBA Champion". But, as Giannis sunk his free throws last night, so did CP3's championship aspirations!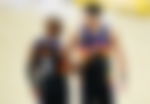 With Phoenix securing home-court advantage in Games 1 & 2, most believed the series to go 6 games. But, they bet on the wrong side! And while they lost 4 straight, the Suns failed to capitalize on key moments in Games 4 & 5 as the Bucks' defense won them the game.
ADVERTISEMENT
Article continues below this ad
Given his injury-prone history, is it time for Chris Paul to take his talents elsewhere for title contention as he holds a player option this offseason?
Should the Lakers offer it all for Chris Paul
Having witnessed the way the playoffs panned out for Phoenix, GM Rob Pelinka will be eyeing the situation in the Valley closely. In fact, Laker legend Magic Johnson took to twitter last night, as he invited Paul to join the Lakers organization.
If Chris Paul opts out of his contract with the Suns, his first call should be from his best friend LeBron James and the Lakers.

— Earvin Magic Johnson (@MagicJohnson) July 21, 2021
Given the Lakers' glaring roster gaps, Paul could be the perfect fit, given his innate playmaking ability. Paul in the role of the starting PG also takes an aging LeBron off the ball, while also reducing the scoring load of him and Anthony Davis.
Also considering the bond LeBron and CP3 share, it is quite possible, that with Carmelo Anthony also a free agent, that the Banana Boat Crew could get together!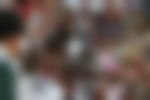 With a player option worth $44-million available for the Phoenix star, he is also eligible for a longer and rather lucrative contract if he re-signs with Phoenix. And considering that Phoenix just went to the NBA Finals following his arrival, all signs point towards him staying in the Valley.
Coming to the Lakers, means their cap space inflexibility creates major problems. With the contracts of James and Davis weighing them down, chances of Paul coming over look slim at best. But if Pelinka is able to orchestrate a move that opens up the cap space, would it be best for L.A. to sign an aging and injury-prone Chris Paul?
It's about the fit
While the deal looks tempting on paper, is Paul's signing the best L.A. can get with the same cap space? Even though floor general CP3 is arguably a top-5 Point Guard of all time, his age may be a factor in a potential pitch from L.A.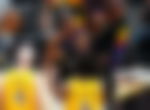 The Point God had a series of highs and lows these playoffs, as he averaged 19.2ppg/8.6apg shooting it at close to 50% from the field and 44.3% from beyond the arc. He led Phoenix from the front as they took out both 2020 western conference finalists in Denver and L.A. in the opening rounds.
But, in the end, the stage might have proved overwhelming for Paul, who after dropping back-to-back virtuosos in the WCF closer and in Game 1 of the NBA Finals looked like a shell of himself the rest of the way. In fact, his 5 turnovers cost Phoenix Game 4 against Milwaukee.
Chris Paul back in Hollywood?
While the Lakers faced an embarrassing exit in the 1st round, dynamic duo LeBron and AD will be rested and rearing to go come next season. And with a healthy Chris Paul to add to that roster? There's no question that L.A. in that scenario, barring injuries would be a favorite, even over Brooklyn!
ADVERTISEMENT
Article continues below this ad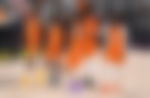 But, as most offseasons tend to be an embodiment of expect the unexpected, one thing is for certain. If CP3 calls time on his career in Phoenix, Pelinka and the Lakers will be the 1st, but not the only ones who will come knocking!
Watch this story – From Giannis Antetokounmpo's Return To Chris Paul's Incredible Performance: Milwaukee Bucks vs Phoenix Suns NBA Finals Game 1
ADVERTISEMENT
Article continues below this ad