NBA Trade Rumors: Will P.J. Tucker Be a Good Fit for the Los Angeles Lakers?
Published 02/22/2021, 3:30 PM EST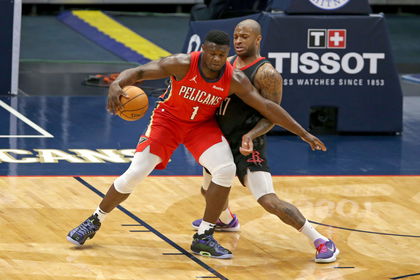 ---
---
The NBA's trade deadline is on March 25th, and teams have less than a month to reshuffle their roster and bring in reinforcements to improve their championship odds.
ADVERTISEMENT
Article continues below this ad
There are always rumors surrounding the defending champions Los Angeles Lakers, and the latest one is that they're interested in acquiring P. J. Tucker! 
Tucker, who's been with the Houston Rockets since 2017, has not enjoyed his recent months with the franchise. His desire of having a contract extension wasn't fulfilled, and Houston still hasn't given him one despite the North Carolina native asking for it in 2019. 
ADVERTISEMENT
Article continues below this ad
Tucker's performance over the years has also significantly dropped, and his stint with the Rockets just feels like dead rubber. The 35-year-old's contract also ends this summer and he'll become an unrestricted free agent after.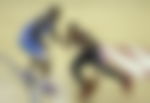 However, a report also suggests that the Rockets had made an extension offer for Tucker, but the forward opted against signing it, which has given birth to rumors about a possible trade. 
Will the Los Angeles Lakers benefit from signing P. J. Tucker? 
Before we start diving into the details, the answer is a plain 'no.' The Lakers are in dire need of valuable assets who can propel them to the NBA Finals in 2021, but P. J. Tucker just isn't the ideal person. 
ESPN's Adrian Wojnarowski sparked speculations when he revealed that there were several teams on the market that were seeking the services of Tucker, and the Lakers' name was brought up in the mix.
"There's a lot of interest among contenders in Tucker, who's in the last year of his deal," Wojnarowski said. He specially mentioned the Lakers' name along with the Miami Heat and the Milwaukee Bucks and stated that these 3 teams are trying to land him at the moment. 
There is also a reason that the Lakers are trying to sign P.J. Tucker, and it is because of his wing-play. He's a credible three-point shooter from the wing and can be a useful defender as well. 
But Tucker's current 32.9% three-point accuracy is his worst since the 2012-13 season.
Why Tucker isn't the one the Lakers need
Though Tucker can be a valuable addition to the team, Adrian Wojnarowski delivered a major revelation about the Rockets' interest.
They were initially satisfied with receiving three future draft picks in return for Tucker, but now they demand for a player to fill in his gap. 
That's just not the ideal situation for the Los Angeles Lakers, who would have a hard time picking out a player from their roster to fulfill the Rockets' requirement.
Kyle Kuzma? Not really, since he's he's on an upward curve and shooting three-pointers better than the previous 2 seasons. 
Definitely not Alex Caruso, and the Lakers would intend to keep a promising talent like Talen Horton-Tucker instead of trading him for an aging Tucker. 
ADVERTISEMENT
Article continues below this ad
Lowest Player Efficiency Rating(30+ MPG)

PJ Tucker-5.6
Isaac Okoro-6.0
Robert Covington-8.6
Darius Bazley-8.8
Duncan Robinson-9.1
Blake Griffin-10.0
Gary Harris-10.1
Royce O'Neale-10.1
Dorian FinneySmith-10.7
Buddy Hield-10.8
Coby White-11.3
Josh Richardson-11.4
Tyler Herro-11.9

— NBA Central (@TheNBACentral) February 14, 2021
The odds are just not in favor of the Los Angeles Lakers trading for P. J. Tucker. Though Woj brought up the speculation, there are two other teams that are in the mix who can prepare a package to sign the wing shooter. 
ADVERTISEMENT
Article continues below this ad