NBA Trade Rumours: Former Teammate Wants to Join Lebron James' Biggest Rival
Published 07/04/2021, 5:02 PM EDT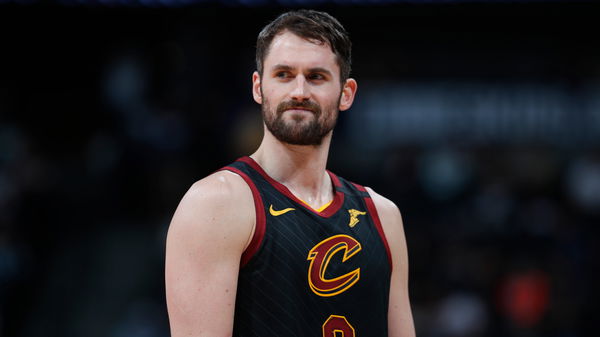 ---
---
As the NBA heads into Finals week, the trade rumor mill has already started churning. While Free Agency doesn't set in till the 2nd of August, fans and media houses have already set the ball rolling on the potential trades and buy-outs. One such name that keeps coming up in the buy-out market is former LeBron James teammate in Cleveland – Kevin Love.
ADVERTISEMENT
Article continues below this ad
And even though all rumors are hypothetical, they can create an impact if they fall on the right ears! Love is a 5-time all-star and was the 2nd/3rd option on the James-led Cavaliers teams from 2015 to 2018, also being part of the historic 3-1 finals comeback.
The all-star joined the Cavs via trade in 2014-15, as the franchise front office looked to bring James all the help they found.
ADVERTISEMENT
Article continues below this ad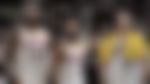 Love, known for his defense and rebounding, was a major addition to the Cavs roster. A healthy Big 3 combination of LeBron James, Kyrie Irving, and Kevin Love steam-rolled the East back-to-back seasons in 2016 and 2017.
Love also contributed on the boards and beyond the arc in the Cavs championship run, as he averaged 14.7ppg/8.8rpg/2.1apg while shooting it at over 41.4% from 3 in 20 games.
Love's got the hots for LeBron James' biggest rival
The Brooklyn Nets, considered the title favorites all season, failed to get past injury in the second round! They lost in 7 games against a healthy Milwaukee squad, with Kyrie and James Harden missing the bulk of the series.
While there is no doubt that if healthy, Brooklyn is the overwhelming favorite, the Nets may use the off-season to get even better! With Blake Griffin's tenure expiring, Love presents a like-for-like replacement offensively and defensively, as Brooklyn looks to handle its issues on defense.
Kevin Love still has 2 years left on a 4-year 120 million dollar contract he signed back in 2019-20. While he is set to earn 31 and 28 million dollars in the coming 2 years, the Cavaliers will actively shop him this off-season.
Thus, the only option for Brooklyn to acquire Love would be if the Cavs bought him out.
ADVERTISEMENT
Article continues below this ad
While Love doesn't need another reason apart from championship aspirations to team up with KD, James Harden, and re-unite with Kyrie Irving, the 32-year-old will ideally look for security if bought out. Even though injuries have derailed Love's career, his scrappy defense will benefit the Nets.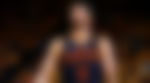 ADVERTISEMENT
Article continues below this ad
The league has tightened the rules on tampering and poaching in the last few years. But, potentially rooming with Kevin Durant during the Tokyo Olympics might be the perfect set-up!
Trending Stories