NBA Trade Rumours: Washington Wizards May Have Given Bradley Beal Yet Another Reason to Leave
Published 07/27/2021, 3:51 AM EDT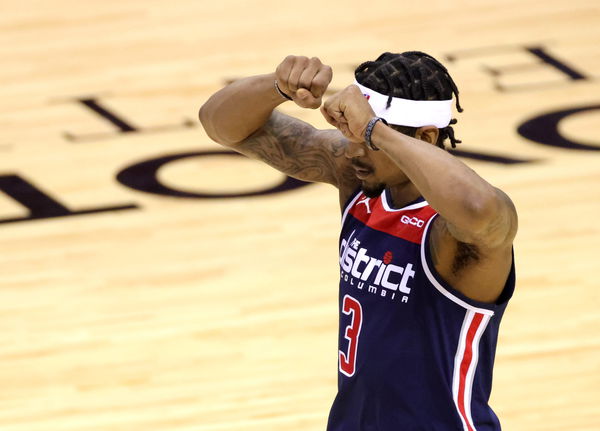 ---
---
Trade rumors keep flowing in as the NBA off-season is as hot as ever. Guards have garnered the majority of the attention so far as big names seem to want out. One-team players such as Damian Lillard and Bradley Beal reportedly want to leave their respective organizations in order to compete.
ADVERTISEMENT
Article continues below this ad
Speaking of Beal, there were multiple reports that he was going to request a trade from the Wizards to join a championship contender to improve his chances. Looking at the reports, Washington should have done anything to convince their star to stay. However, they did exactly the opposite.
ADVERTISEMENT
Article continues below this ad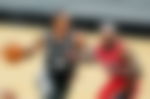 Bradley Beal frustrated with the selection of head coach
The Washington Wizards may have added oil to the already lit fire with the hiring of their new head coach. Washington hired Wes Unseld Jr. as their new head coach for the season. However, Bradley Beal had Sam Cassell as his pick to be the new head coach.
Last month, Beal was shocked to hear that Philadelphia's assistant coach, Sam Cassell, did not get more interviews to be the head coach for the Wizards. Cassell was the assistant for Washington in the first few years of Beal's career. Being the centerpiece of the organization, Beal felt his opinion must be given importance. However, back in March, Beal had said:
"Not many guys could say who they want on their team. Not many guys have the opportunity to have the team build around them. So, you can't just overlook those things. And then the commitment that you make to the city, the commitment that you make to the community, to your team, those things carry weight."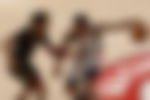 Surprisingly, the Wizards did not call Cassell for a second interview. In addition to not being a competing squad, this has further upset Beal. Hence, this may have been added as another reason for Beal to request a trade from the Wizards.
Will Beal leave Washington?
With many reports saying that Bradley Beal wants out of Washington, could this be true? From the looks of it, there might be a chance Beal might consider leaving the Wizards.
ADVERTISEMENT
Article continues below this ad
Not appointing a coach of his choice is not a major reason for Beal to say he wants out. However, it could be the tipping point. Beal is a competitive player who wants to win. The Wizards have had a losing record for the last 3 seasons now. If not for Westbrook and Beal, they would have missed the playoffs this season as well.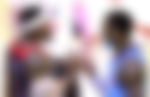 Bradley wants to add championships to his resume and Washington is not going to be a competitive team anytime soon. Hence, he may request a trade sooner than later. A few playoff runs are all that Beal has experienced so far. To sum it up, there is a high chance that Bradley Beal leaves Washington to compete for a chip.
ADVERTISEMENT
Article continues below this ad
Where do you want to see Beal next season?
WATCH THIS STORY- LA Clippers' Kawhi Leonard/Paul George and Other Top NBA Duos from Last Season