NBA Twitter Brings Back Shaquille O'Neal's Backboard Breaking Dunk Against Michael Jordan's Close Friend
Published 05/11/2022, 1:20 AM EDT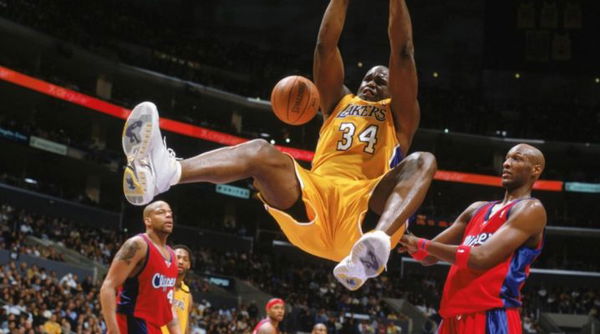 The feud between Shaquille O'Neal and Rudy Gobert is a raging one today. After Shaq said he would score 12 points in 3 minutes, Gobert fired back by saying he would lock Shaq up. And Shaq posted a clip of him destroying Chris Dudley and showed that would happen to Gobert. Now NBA Twitter has bought a devastating clip of Shaq destroying the backboard against Michael Jordan's close friend.
Shaq is known for his powerful dunks and immense power. He has also shattered several backboards and rims. One such highlight is where he is guarded by Ahmad Rashad. Shaq and Rashad are in practice, and Rashad asks Shaq to show what he's got. Shaq blows by him and elevates. He then throws it down hard and his sheer strength shatters the rim. Shaq falls down hard and there is shattered glass everywhere.
NBA fans recalls a ferocious dunk of Shaquille O'Neal
ADVERTISEMENT
Article continues below this ad
Amid the ongoing feud, the NBA fans thought it would be fun to get back one of Shaq's best dunks. Here are the best reactions:
(1992) Rookie Shaq plays one-on-one with Ahmad Rashad and breaks the backboard.

Crazy. 🎞

— Timeless Sports (@timelesssports_) May 11, 2022
I remember watching this when it was new. I think I called him O'Neal back then.

— E Mathews (@ejamesmathews) May 11, 2022
That's why they made breakaway rims cus he pulled that stiff ass rim straight down😭

— Greg Hines (@GregHin50985892) May 11, 2022
Rudy woulda blocked that dunk 🤣🤣

— Cee Dee SZN (@cobey3) May 11, 2022
Now that's the Inside Stuff.

— Scott Shumaker (@LarryMooshaker) May 11, 2022
The drama between Shaq and Rudy
The drama between Shaq and Gobert continues to produce some exciting entertainment for the NBA fans. The two big men have been taking shots at each other for some time now. The latest one came when Shaq was on 'NBA on TNT'.
ADVERTISEMENT
Article continues below this ad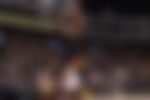 Shaq clarified that he would destroy Gobert in a one-on-one battle. Shaq had some choice words for Gobert and he was visibly riled up. It showed fans how competitive Shaq still is. He would have surely wanted to shut Gobert up once in for all but his well past his playing days.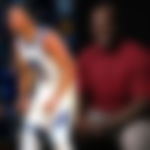 ADVERTISEMENT
Article continues below this ad
Gobert is considered one of the best defenders in the league today. A few fans have come to his aid that he could go a good job on Shaq. But a majority of them think that Shaq would have dominated this matchup.
WATCH THIS STORY: Is Tom Brady taller than Michael Jordan?