NBA Twitter Divided After Rumors About Potential New Coach for LeBron James' Lakers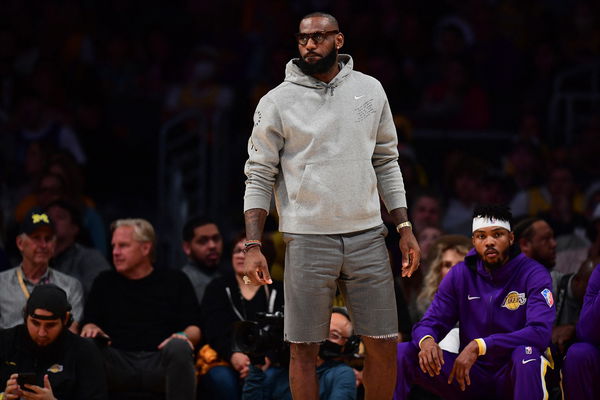 When the Los Angeles Lakers began their 2021-22 campaign, everyone expected high-performing games from the team. Though LeBron James, Anthony Davis, and Russell Westbrook were ready to begin another season with the Lakers, the team ended up missing the playoffs. In an attempt to prepare for the upcoming season, the Lakers are currently looking for a new head coach.
Frank Vogel was fired after their elimination, especially as the team struggled to bring it together the entire season.
ADVERTISEMENT
Article continues below this ad
As the current playoffs continue, the Lakers are focusing on their vacant head coach position. According to reports, the Milwaukee Bucks assistant Darvin Ham is a possible option for the team.
Lakers to hire Bucks assistant as their HC?
While the Lakers desperately need a new head coach, fans believe Ham might not be the best choice for them. However, NBA Twitter seems to believe that if he joins the Lakers, the fans will not treat him properly. Many fans have expectations for the team's new head coach and have already shortlisted a few coaches they want to see on the team.
lakers basically putting anybody into HC at this point

— Salmon Roe (@roe_zymon) April 29, 2022
Judging by their reactions, fans are expecting the team to hire someone like Nick Nurse, Mark Jackson, or Quin Snyder. Some fans just seemed against the idea, while some were unaware as to who Ham is exactly. Overall, many joked about the Lakers fanbase not welcoming Ham into their time.
Unfortunately, nothing has been confirmed yet, and Ham was only called for an interview by the Lakers.
Can Snyder coach LeBron James?
Apart from Ham, the Lakers seem to be interested in Snyder as a coach for James and the team. According to reports, Snyder wants to leave Utah, and coach the Lakers after their disappointing two seasons. After all, the team might just need a new perspective for the LeBron James-led team.
ADVERTISEMENT
Article continues below this ad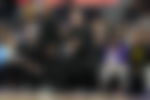 However, his ideas might clash with how Vogel worked. The latter was not allowed to pick his primary assistants and also ended up listening to front office adviser Kurt Rambis' inputs.
WATCH THIS STORY: Kobe Bryants Top 5 NBA Playoffs Performances
ADVERTISEMENT
Article continues below this ad
At the end of the day, the Lakers might not make an immediate decision. With the postseason in progress, the Lakers might take some time and pick as the offseason approaches. Although the players need to work on themselves, selecting the correct coach can make all the difference.
Do you have a favorite pick to be the Lakers head coach? Let us know in the comments below.
Edited By: Arunaditya Aima