NBA Twitter Goes Into a Frenzy After Grizzlies Star Ja Morant Is Ruled Out of the Playoffs
Published 05/10/2022, 11:54 PM EDT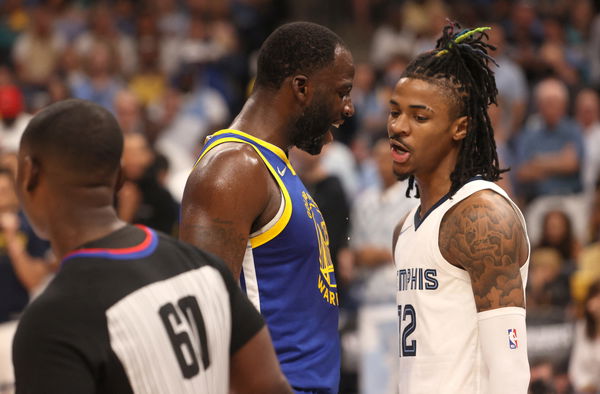 The Western Conference has been a competitive overlook so far. All the remaining four teams are fighting for a chance to make it into the conference final. However, the Memphis Grizzlies saw their path disturbed by an injury to their best player, Ja Morant. Playing like an MVP this season, his absence will cost them dearly. However, they blamed the emerging danger from Jordan Poole for his injury. But the recent picture reveals much more damage.
Morant has come up as a superstar this season. His regular-season saw him improve in almost every category. Moreover, his hard work also paid off as he won the Most Improved Player award for the season. But the luck factor is out of his control and that came to bite the young point guard. In Game 3, Morant picked up an injury late in the game as he was being guarded by Poole. While the expectations were him missing a few games or the entire series, the bigger picture revealed worse.
ADVERTISEMENT
Article continues below this ad
A recent update on his injury has put Morant in doubt for the entire playoffs altogether. And fans were furious at the Grizzlies coach for stirring up Poole as a dirty player.
Grizzlies suffer the loss of Ja Morant
According to the NBA insider, Shams Charania, Morant's MRI scan wasn't something Memphis was hoping to see. It revealed the MIP has multiple bone bruises on his knee. And now, he is doubtful to even take part in the playoffs altogether. After the blame fell on Warriors star, Jordan Poole, this update clears his name out.
WATCH THIS STORY: How long was Los Angeles Lakers legend Kobe Bryant out due to his Achilles injury? 
However, fans never forget actions. They called out both Ja and Grizzlies coach Taylor Jenkins for trying to throw Poole under the bus for Morant's injury.
ADVERTISEMENT
Article continues below this ad
First of all hoping for a speedy recovery for Ja.

Taylor Jenkins is an absolute shameless clown for sitting on the diagnosis while he tried to start drama and smear JP when that BS knee pull had nothing to do with the injury https://t.co/kfWVyiYUEQ

— Icon (@Sunny1Singh_) May 10, 2022
In between all the rage, the Grizzlies have just one focus on their mind. Down 3-2 in the series against the Warriors, going in without Ja won't be easy. Morant was an absolute beast before going down. Putting on a clutch display to go with his athletic ability, he had the Warriors panicking. Over the course of the three games, Morant averaged a mammoth 38 points, 6.7 rebounds, 8.3 assists, and 3 steals per game. And his absence hit the Grizzlies hard with Game 4 coming as proof.
ADVERTISEMENT
Article continues below this ad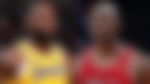 While Memphis did an outstanding job without Morant in the regular season, the playoffs are a whole different atmosphere altogether. In addition, going up against seasoned opponents in the Golden State Warriors, they will need to be special every night to come back from the 3-1 deficit. But with the playoffs being a stage for the impossible, the Grizzlies may just come with an attack the Bay will not see coming.