NBA Twitter Goes Off as Andrew Wiggins Does the Unthinkable to Luka Doncic in Warriors' Game 3 Win Over Mavs
Published 05/23/2022, 12:18 AM EDT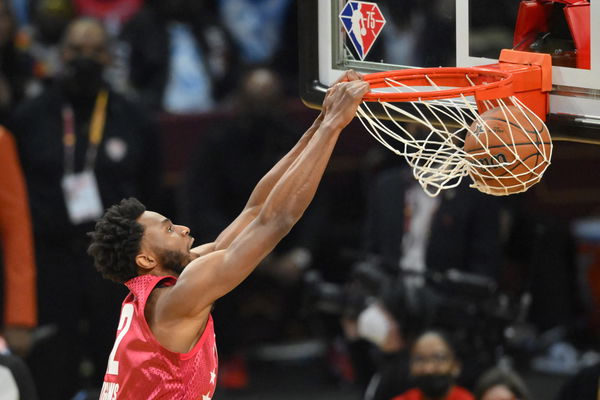 The Golden State Warriors are now just one win away from booking a place in the NBA finals. Traveling to Dallas, they grabbed an important win on the road to go up 3-0 in the series. While Stephen Curry had a huge night, Andrew Wiggins went into All-Star mode and delivered huge on the night. In a night he will remember for a long time, the Warriors forward exploded into Luka Doncic and put him on a poster.
With the Warriors making the playoffs this season, Wiggins played an integral role. Initially, Klay Thompson was out for the most part of the season. Curry lacked a scoring partner who could deliver every night. In this time of urgent need, Wiggins stepped up to the plate. He filled in the role of Thompson and proved to be a monster. Notably, Wiggins even made his first All-Star appearance after his epic show this season. But he has been quiet since then.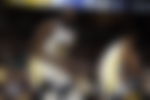 Game 3 of the WCF proved to be a huge relief for Wiggins, who had his best playoff game so far. Despite not getting the points, he hammered down an emphatic slam on Luka in the victory on the road.
ADVERTISEMENT
Article continues below this ad
WATCH THIS STORY – 5 best Memes on Chris Paul Choking Yet Again in the NBA Playoffs
Andrew Wiggins reigns down on Luka as he leads the Warriors to a Game 3 win
Going on the road, the Warriors were at their best as they never let their lead go. Keeping on piling with their weapons, Wiggins was a huge contributor on the night. In his element, the former number 1 overall pick used his explosive athleticism and took the night. Wiggins kept no regard for who was in front and hammered it down hard on top of Mavericks superstar Luka Doncic.
It was called an offensive foul at first. However, Steve Kerr's challenge was successful. But just the moment was enough for the fans to go crazy as they took to Twitter to react to Wiggins' epic throwdown.
ADVERTISEMENT
Article continues below this ad
Like the regular season, Wiggins stepped up once again for the Warriors going on the road. He amassed 27 points, 11 rebounds, and 3 assists in his best showing so far. His aggressive intent gave way for Stephen Curry to have a reliable hot hand with him on the court. The Baby Face Assassin himself had another epic performance contributing 31 points and 11 assists to the mix. The duo of Klay Thompson and Jordan Poole combined for a further 29 points in a classic Warriors win.
Luka Doncic gave it his all once again in a Mavericks loss at home. Scoring 40 for the second straight game, his effort went in vain. Jalen Brunson added 20 points, 5 rebounds, and 3 assists to the mix. Moreover, Spencer Dinwiddie went insane off the bench with 26 points. However, the shooters just couldn't get the job done. Both Bullock and Finney-Smith had a rough night shooting just 2-12 from downtown.
ADVERTISEMENT
Article continues below this ad
In addition, the Mavericks lacked in playmaking. The Warriors put up 10 more assists than the home side and looked much more prepared in the battle. Dropping Game 3, a near-impossible task awaits the Mavericks who now have no margin for error. However, it is never a great idea to write them off.