NBA Veteran Once Allowed Jennifer Aniston Fanboy Luka Doncic to Drive His Porsche 911 Under One Huge Condition
Published 05/28/2022, 8:00 PM EDT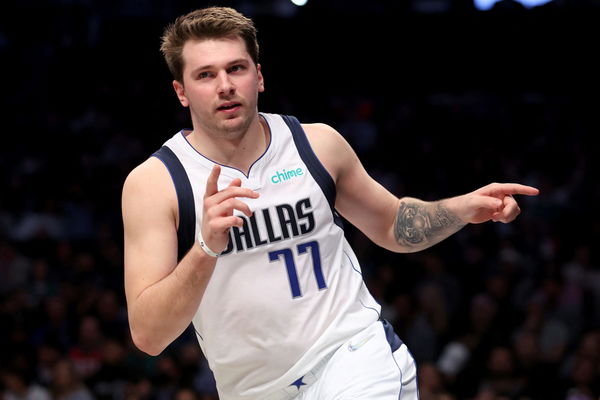 Luka Doncic is the undisputed best young player in the world. In his four years since 2018, Luka has continuously improved his game every year. He took over a Dallas Mavericks team that was struggling and has taken them to three consecutive playoffs berths. He also took over the role of franchise legend Dirk Nowitzki, who left in 2019. Luka's ultimate dream is to win a ring with Dallas, but according to this resurfaced tweet, Luka might have a thing for fast cars too.
According to this old tweet by Chicago Bulls center Nikola Vucevic, Luka loves cars. When asked a day before the 2018 NBA Draft about his goals, Luka talked about how he wanted to own his dream car since he was young; a Porsche 911. Two other cars, which he mentioned, were a McLaren and a Lamborghini. But Luka let the world know that the primary target was to win a ring.
ADVERTISEMENT
Article continues below this ad
WATCH THIS STORY – 5 best Memes on Chris Paul Choking Yet Again in the NBA Playoffs
The then Orlando Magic center, Vucevic, tweeted to Luka. He offered Luka the chance to drive his Porsche 911 but then also mentioned that he won't be able to help him in meeting Jennifer Aniston, who Luka is a massive fan of. His only condition was that Luka would have to come to Orlando in the next day's draft.
Luka – The rising star
ADVERTISEMENT
Article continues below this ad
Some analysts were skeptical about how Luka would adjust to the league's pace. But he has answered every question and how. Luka won the Rookie of the Year award in 2019. And since then he has made three straight NBA All-Star teams from the Western Conference.
Dallas selected Luka as the third overall pick in the 2018 NBA Draft after trading up with the Atlanta Hawks to select him.
ADVERTISEMENT
Article continues below this ad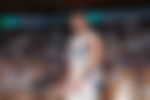 After going out to the Los Angeles Clippers in two consecutive first-round exits, Dallas reached the Conference Finals this season. They met the Golden State Warriors there. While they would lose the series, this is just a start. Luka is still only 23 and will continue to improve. With added financial flexibility after the Porzingis trade, Dallas will look to build from here. Let us know in the comments below your views on the Dallas Mavericks.
Edited By: Ajinkya Aswale