NBA Veteran Recalled Shaquille O'Neal Once Slapped Kobe Bryant, Hints at the Late Legend Having More Power at Lakers
Published 05/25/2022, 11:30 PM EDT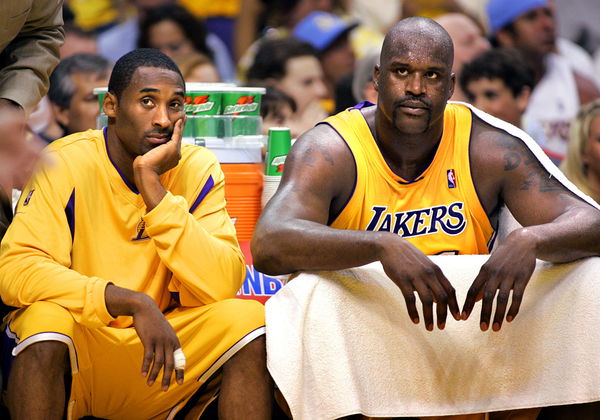 Kobe Bryant and Shaquille O'Neal were one of the best duos the game has ever seen. During their 8 years together, they won three NBA championships. And it was a three-peat from 2000 to 2002. 
But they had their fair share of feuds during their time together. It is natural for superstar egos to cause flare-ups at times. While we do not know every detail of their feuds, things come out now and then via former players and coaches. 
When Shaq joined the Lakers, he was already a superstar. He had willed his Orlando Magic to the finals and Shaq signed a massive deal with the Lakers.
ADVERTISEMENT
Article continues below this ad
On the other hand, Kobe Bryant was a rookie coming out of high school in 1996. But that didn't stop him from fighting back. And Gilbert Arenas recalled one such incident. He also hinted that Kobe had more power than Shaq in the Lakers.
Just another pickup game
Arenas recalled Jeff Pearlman's book, "Three-Ring Circus: Kobe, Shaq, Phil, and the Crazy Years of the Lakers Dynasty", to detail a time when Shaq slapped Kobe across the face during a heated argument.
The incident happened in January 1998, which was just Kobe's third season in the league. In the two past seasons, Bryant had started just 7 games out of the 150 games he played. But in 1998, he started every game he played. And he was receiving plaudits from everywhere. It was also when he drew comparisons with Michael Jordan.  
This story was from Olden Polynice, who was an NBA veteran. He wanted to be signed with the Lakers and joined them for a practice session. Polynice also had a friendly relationship with Shaquille O'Neal despite their duels over the years.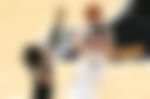 The players came in, stretched, warmed up, and shot some jumpers. Then they divided into teams and started playing pick up. While it started out smooth, it got competitive soon. And Polynice said that Shaq started calling soft fouls whenever he missed a shot.
Shaquille O'Neal slaps Kobe Bryant
After a few soft foul calls, Kobe was mad and said that he was tired of the calls and asked Shaq to just play. This angered Shaq, who said, "One more comment like that," O'Neal snapped, "And I slap the s*** out of you."
A few minutes later, Kobe drove to the rim and scored against Shaq and said, "F*** you!" he screamed at O'Neal. "This is my team! My motherf***ing team!"
ADVERTISEMENT
Article continues below this ad
This went back and forth a couple of times and then "I will get your a** traded," O'Neal said. But Kobe didn't let go. So O'Neal warned not to say another word. And when Bryant proceeded to speak, Shaq lost it. O'Neal slapped Kobe across the face and teammates and bodyguards had to step in and separate the two. 
WATCH THIS STORY – Who is Sam Bowie, the Player Picked above Michael Jordan in the infamous 1984 NBA Draft?
ADVERTISEMENT
Article continues below this ad
Recalling this, Arenas said, "Listen (Shaq) slapped Kobe, tried to get him traded, but they wouldn't trade the man." 
So you could see the amount of confidence the Lakers had in a young Kobe Bryant. And he proved them right by winning them 5 NBA titles.