Warriors' Draymond Green Endorses Michigan State Spartans' Wing For 2021 NBA Draft
Published 01/06/2021, 10:24 AM EST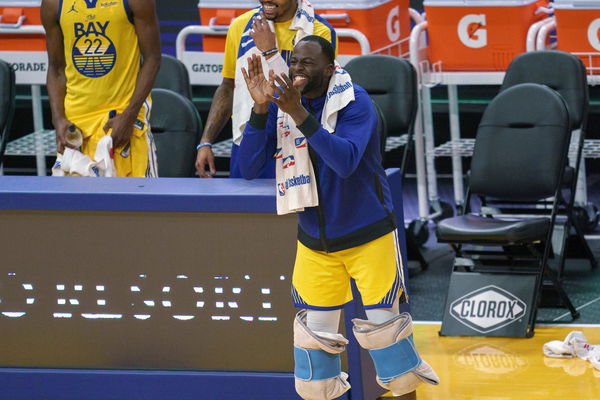 ---
---
The Michigan State Spartans look to be one of the best college basketball teams this season. While they started the NCAA season ranked in the top 25 of the AP Poll, the Spartans have fallen to some surprising losses in recent games. Despite that, the hopes for this team are high. Especially for their 6'6″ wing, Aaron Henry.
ADVERTISEMENT
Article continues below this ad
Henry is a junior and scheduled to enter the 2021 NBA Draft. He was in the running for the 2020 NBA Draft, but returned to the Spartans after Cassius Winston left the team. This promised a bigger role for Henry, and so far, he has averaged 14 points, 5.5 rebounds, and 3.8 assists. His play has gotten him a glowing endorsement from Draymond Green.
Whoever draft Aaron Henry next year will get a really good wing that will be ready to play immediately. Incredible feel and defender.

— Draymond Green (@Money23Green) January 6, 2021
ADVERTISEMENT
Article continues below this ad
Considering how Green is known to be one of the smartest players in the league, this sort of endorsement won't fall on deaf ears. However, Draymond is also saying something many scouts have already said. Hopefully, Henry does not fall from his current projected status as a first-round pick.
Michigan State Spartans find success behind Aaron Henry?
ADVERTISEMENT
Article continues below this ad
While the Spartans have fallen to the tail end of the AP Top 25, Henry led them to an impressive win over the higher-ranked Rutgers Scarlet Knights. In an absolutely loaded Big 10 Conference, Henry will need to elevate his play to help Tom Izzo and his team find the success they need to have a successful season.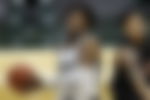 Henry is a lanky two-way wing with a shot on him. While obviously he still needs to improve his game, he is showing that he has the talent for a bigger upside. Draymond isn't incorrect in saying that he can contribute to the NBA immediately. However, Henry's game should only improve.
ADVERTISEMENT
Article continues below this ad
The 2021 Draft class is very deep. Players with a lot of talent like Henry will fall in the draft boards. Hopefully, whichever team selects him next year bear the fruits of success that a talented wing can bring to them.