Former Duke Champion Questions Whether JJ Redick Trade Will Affect Zion Williamson
Published 04/01/2021, 11:10 AM EDT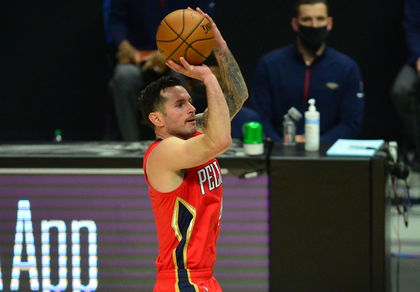 ---
---
Zion Williamson is one of the next big superstars of the NBA. However, he plans on making it work from the New Orleans Pelicans. The franchise, even dating back to their history as the New Orleans Hornets have never been a pot of success. But the core of this team is young, exciting, and very talented. Zion headlines that class.
ADVERTISEMENT
Article continues below this ad
This team had the sharpshooting JJ Redick help space the floor and mentor the young group. However, he requested a trade to the North East of the USA to be closer to Brooklyn where his family stays. Instead, he was traded further away to Dallas. Former Duke champion Jay Williams commented on how this situation could impact Zion.
ADVERTISEMENT
Article continues below this ad
"The Pelicans have to do what's best for them, but there's also this weird dynamic because Tragen Langdon, the Alaskan Assassin from Duke is the General Manager of the team. When you have JJ publicly stating that he felt misled by the organization, and then you have Zion Williamson who is the third tier of Duke on this team. It makes you wonder."
Zion Williamson: Does the Redick trade affect his future?
There is a lot to unpack here. Zion Williamson and JJ Redick had a relationship, with one of Zion's only major media appearance in his rookie season coming on Redick's old podcast. They shared the same college coach in Mike Krzyzewski and were stars for the Duke Blue Devils.
ADVERTISEMENT
Article continues below this ad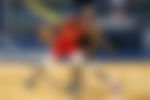 However, Redick had made a comment about his none of the agents who worked on this deal will ever trust the Pelicans again. That is a very interesting comment that has gone unnoticed, as Redick and Zion share the same talent agency in the Creative Artist's Association (CAA).
ADVERTISEMENT
Article continues below this ad
That comment had to be a message to the Pelicans and Zion may just not have the same trust that he did in the organization. However, the circumstances between the franchise piece in Zion and a rotational veteran like Redick are different. But if Anthony Davis's departure was anything to note, it can get ugly for superstars on the Pelicans.