"Good Ole Old Fashion A** Kicking": LeBron James and Trae Young Join Sports World in Utter Disbelief of Michigan vs Ohio State Football Game
Published 11/26/2022, 11:02 PM EST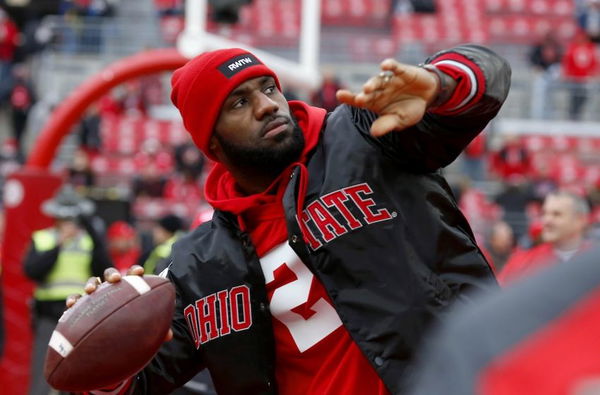 Michigan Wolverines have done it again, defeating their arch rival the Ohio State Buckeyes with ease two years in a row. A very hard pill for the Buckeyes fans to swallow as the sports world was in utter disbelief. Moreover, fans can be witnessed shedding tears after the game and then there is LeBron James, despite being an Ohio fan came forward with his views appreciating the Wolverines. Even Trae Young shared his views in two words.
The Wolverines dominated the whole game and this time they won by 21 points, the final score was 45-23. Adding salts to the wound, Mike Sainristil, a Wolverine defensive back, grabbed a large maize and blue flag and raced to the block "O" in the center of the Ohio Stadium turf with teammates. Sainristil pressed the flag down to the 50-yard line, and the Wolverines posed for the photographers.
ADVERTISEMENT
Article continues below this ad
There seems to be no limit for the Wolverines fans but the Ohio fans are in shock. The shock was so big that some fans are shedding tears on and off the field. Currently, Twitter is full of multiple emotions. LeBron James is a huge Ohio supporter who reacted to their brutal loss and tweeted, "Good Ole Old Fashion A** Kicking!!!." On the other hand, Trae Young said, "WOW MICHIGAN."
Here are some of the reactions from NBA Twitter:
LeBron James once offered Ohio state football his help
ADVERTISEMENT
Article continues below this ad
LeBron James with his massive physique and dominance seems a good fit to become a football player if he wanted. What's more, is that King James was playing football in his high school before shifting to basketball. Back in September 2022, LeBron raised a question about playing another sport and can he play a college sport that isn't basketball.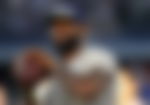 The question was raised by LeBron James on Twitter following a piece of news about the Ohio State Buckeyes' unavailability of 10 players. It was reported that a total of 10 plays of the Buckeyes were unavailable including the star wideout Jaxon Smith-Njigba. However, the Los Angeles Lakers made a hilarious remark that didn't state the sport of the team. But the fans know where LeBron is pointing.
ADVERTISEMENT
Article continues below this ad
WATCH THIS STORY: LeBron James, Kevin Durant, James Harden, Kevin Hart, Odell Beckham Jr, and Other Stars Join Forces with Business Retail House in a Massive Deal
LeBron James has also gifted the entire Buckeyes team with brand-new Beats by Dre headphones. What was your reaction is seeing the game? Do tell us in the comment section below.