NCAA Superstar and Curry Brand Athlete Azzi Fudd, Who Was Stephen Curry's Special Guest With Paige Bueckers in Game 4, Sends Best Wishes to the Warriors Superstar
Published 06/13/2022, 8:30 AM EDT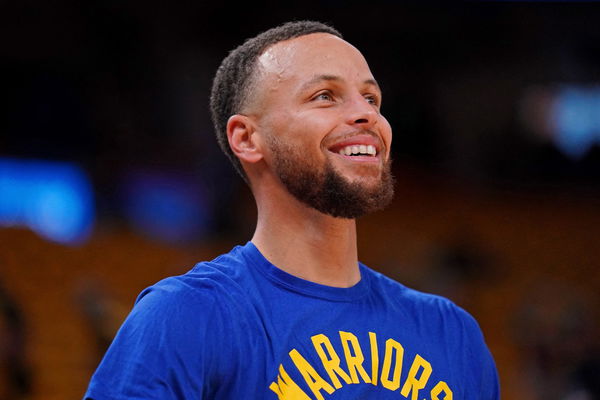 There is a battle going on in the NBA Finals between the Boston Celtics and the Golden State Warriors. In spite of this rush the Finals are bringing, the energy that Stephen Curry is demonstrating is no doubt a treat for the fans.
ADVERTISEMENT
Article continues below this ad
Particularly after his Game 4 performance, in which he shocked the audience with his basketball skills. After the game, Curry's words inspired a few basketball stars who are soon to become professional players in the WNBA.
ADVERTISEMENT
Article continues below this ad
Curry took time to speak with two young players after the match, Azzi Fudd and Paige Bueckers. They are both from the UConn Huskies. Azzi had posted the invite to her social media after their meet, which then resulted in the tweet section being flooded with the fans' excitement over the meet.
In addition, she also wished Stephen the best of luck for Game 5 which is yet to take place. The tweet was captioned: "Thank you for the invite! Good luck in game 5! "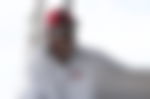 With these two young players playing side-by-side and with their current abilities, they have a lot to learn, especially with Curry taking time to talk to the fans, which made many fans happy with their interaction.
As these two talented players have a lot to see in their careers and getting drafted into the WNBA is yet to happen. They have surely learned a lot from the Warriors star.
The shoes that Stephen Curry wore in Game 3 of the NBA Finals were designed by Azzi Fudd
In connection with this meeting, UConn women's basketball guard Azzi helped design the shoe Curry wore in Game 3 of the NBA Finals. The shoe itself was a true masterpiece. Curry 4 Flotros are customized with blue, pink, and yellow paint with the words "#RetireInequality."
ADVERTISEMENT
Article continues below this ad
Not only that, but the heals of the shoes also say "We're not done yet." The Warriors' 116-100 loss to the Boston Celtics in Game 3 at the TD Garden was a perfect example of shoes for the game. It demonstrated that the Warriors aren't done yet, and after their Game 3 performance, they came back with their Game 4 win against Boston.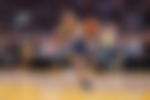 It was Fudd, Curry, TIAA financial services company, DEZ Custinz Art and Customs, as well as custom sneaker artist Brad Hall that came together for this sneaker. 
ADVERTISEMENT
Article continues below this ad
WATCH THIS STORY: Who is James Goldstein? The Millionaire Lakers Fan Who Goes Gaga Over Shaquille ONeal and Kareem Abdul Jabbar
Curry's mentoring of these young players and providing them with opportunities like this reveal a lot about him. Let us know what you think in the comments section below.