Netflix Sensation Jermaine O'Neal Was "Salty" With Kobe Bryant For This Reason
Published 08/14/2021, 11:16 AM EDT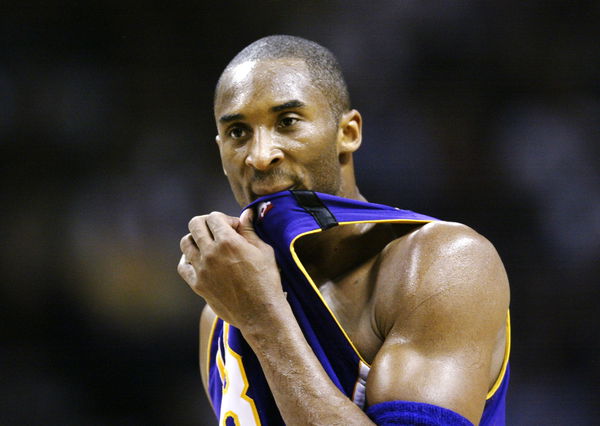 Across all time, Kobe Bryant was one of the greatest shooting guards to play the game of basketball. He was, arguably, second only to the great Michael Jordan, which is a testament to how great he was and how much he affected the game.
Throughout his career, Kobe's game dynamically changed the course of the NBA. Although in terms of numbers, he might be behind some of the greats, like Bill Russell or Kareem Abdul Jabbar. However, it is an undeniable fact that Kobe Bryant made basketball beautiful.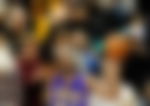 To date, several players recall Bryant's finesse and skill that shattered their dreams of a championship. Among them is Jermaine O'Neal, who talked about the same on the podcast series 'ALL THE SMOKE' with Matt Barnes and Stephen Jackson.
ADVERTISEMENT
Article continues below this ad
Jermaine O'Neal wasn't getting opportunities
Most players recall Kobe fondly and with respect. However, Jermaine O'Neal looks back at his time with Kobe with a pinch of salt.
In the interview with Matt Barnes and Stephen Jackson, Jermaine revealed that he faced a different sort of pressure being in the same draft class as Kobe. In that era, Garnett and Kobe were one of the first and few stars drafted straight out of high school. O'Neal also faced the same pressure of being a player who declared his eligibility directly after high school.
"People don't know this but I was salty (be)cause Garnett and Kobe were getting the opportunity, and I wasn't."
As a high school draft pick, Jermaine got so jealous of not getting many opportunities that he stopped coming to the games.
ADVERTISEMENT
Article continues below this ad
Kobe Bryant destroyed O'Neal's hopes to win his first ring in 2000
He went onto relive the time he got fixed minutes with the Trail Blazers in 2000, when they were one of the strongest teams on paper. Yet, they were destroyed in the Western Conference Finals Game 7 by Kobe's Lakers. Despite being up by 15 points at the beginning of the fourth quarter, Kobe's performance inspired an 84-89 comeback for the Lakers.
Cons
ADVERTISEMENT
Article continues below this ad
Consequently, this performance destroyed his championship chances that year. Moreover, that also marked the beginning of one of the most successful eras in the history of the Lakers.