"Nets Are Only Hurting Themselves": Kevin Durant's Future Being Left in Jeopardy Divides NBA World
Published 07/05/2022, 8:30 AM EDT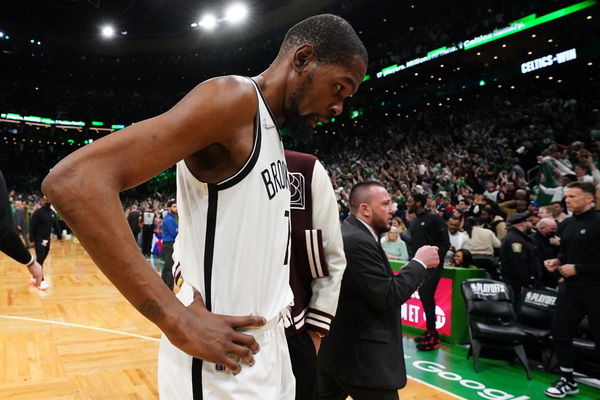 The Kevin Durant trade saga has been dragging on for almost a week now. While the former MVP is desperate to switch teams, the Brooklyn Nets have been waiting for the best deal possible. The Nets are looking for a historic haul in return for the disgruntled superstar. Most of the teams have inquired about Durant but the Nets are holding firm.
According to the latest reports, the Nets will be willing to wait as long as they have to find a good trade return. If they do not get what they are looking for, then they won't mind if things get dragged on till the training camp. This won't please KD as he will be looking to get accustomed to a new city as soon as possible.
ADVERTISEMENT
Article continues below this ad
The Brooklyn Nets are well within their rights to not be in a hurry. Durant still has 4 years left in his contract and he isn't in a position to force a trade as many stars have done in the recent past. The Nets had to break up their young core to accommodate Durant and Kyrie Irving. Then they traded away multiple future first-round picks to acquire James Harden.
They invested heavily to win now and put their future at risk. That move seems to have backfired as they will have to rebuild again without having much flexibility in future drafts. That's why the Nets will be looking to get the right return for both Durant and Irving which will keep them competitive in a tough Eastern Conference.
A historic failure for Kevin Durant and the Brooklyn Nets
The trio of Kevin Durant, Irving, and Harden were expected to bulldoze their way to an NBA championship. But the best they could do was an Eastern Conference Semis appearance in 2021. The trio played only 16 games together due to various off-court issues and injuries. Harden was traded last season to the Philadelphia 76ers.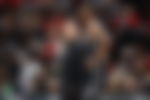 Irving is expected to be traded as well and the whole era has been a huge failure for the Nets franchise. The duo of Irving and Durant played only 44 games together in 3 seasons as teammates. This stat is enough to show how poorly things were executed.
WATCH THIS STORY: Michael Jordan, Kevin Durant, and other NBA players that forced the league to change rules
The reports of the Nets holding out for the best possible return have divided the NBA fans. They let their feelings known on Twitter.
Teams need to stop bowing to baseless player trade demands. Just keep him for the duration of his contract if you don't get fair value.

What's he going to do? Sit at home and refuse to play? Then you get to avoid paying him for breach of contract! Win-Win for the Nets.

— Krisdine Papazyan 🇦🇲 🇺🇸 (@FearfulDiamond) July 5, 2022
The Nets have no good reason to trade KD. He has FOUR years left on his contract, that he signed, to be a Net.

— Skyler Waterman (@Skyler_Waterman) July 5, 2022
Durant is going to have to get nasty and go to the media that's how Goran Dragic got out of Phoenix

— Roll Tide Roll!🐘 (@YouknowMeMan1) July 5, 2022
ADVERTISEMENT
Article continues below this ad
Obviously. Why trade him if we don't get what we want? Nets should be prepared to be patient. Go Nets!!

— Ozgotcards9 (@ozgotcards9) July 5, 2022
So they're keeping him hostage 😭

— out of context kevin durant (@nocontextKD7) July 5, 2022
ADVERTISEMENT
Article continues below this ad
When do you think Durant will be traded? What will the Nets get in return? Let us know your thoughts in the comments below.