Nets' Blake Griffin Reveals Who His Favorite Player of All Time is Between Michael Jordan, LeBron James, and Kobe Bryant
Published 03/09/2021, 12:30 PM EST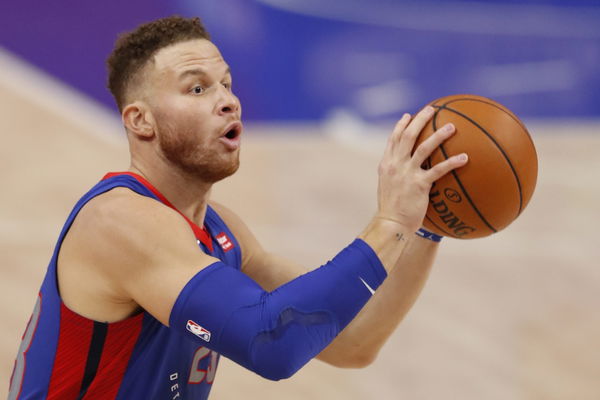 ---
---
Blake Griffin is now part of a new team. The former six-time NBA All-Star has joined the Brooklyn Nets, in a deal that puts them even closer to an NBA championship. The franchise has the potential to field a starting line-up consisting entirely of current and former All-Stars. But who inspired Blake Griffin to get to the level that he has?
ADVERTISEMENT
Article continues below this ad
Blake Griffin inspired by the greats
Blake Griffin gave an in-depth interview to Bleacher Report recently. When asked about who his favorite players were growing up, Griffin revealed that Michael Jordan, Kobe Bryant, Vince Carter, and LeBron James were his favorite players to watch. Obviously, many of the players he listed, Griffin got to play against later in his career, so that must have been a special moment.
ADVERTISEMENT
Article continues below this ad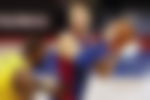 Griffin entered the NBA in 2009. He was the number one overall draft pick and went to the LA Clippers. However, he suffered a season-ending injury during pre-season. His rookie season actually took place between 2010 and 2011. After an excellent rookie year, Griffin was awarded the Rookie of the Year award. Furthermore, he became an All-Star in his rookie season as well.
After becoming an All-Star for the first time, Griffin brought an exciting period to Los Angeles. As the Lakers began to decline, thanks to aging stars, the LA Clippers became an exciting team. The Clippers acquired Chris Paul, and DeAndre Jordan, and thus began the era of 'Lob City' for the Clippers.
Griffin and the magical 'Lob City'
Under head coach Doc Rivers, the Clippers became one of the most exciting teams in the NBA. Paul and Griffin developed an excellent chemistry with each other, often combining for some of the best moments in the NBA. Despite being one of the most potent offenses, the Clippers were unable to find any success in the postseason.
ADVERTISEMENT
Article continues below this ad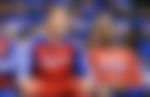 Griffin was eventually traded to the Detroit Pistons, where he played until last week. Griffin and the Pistons agreed to a buyout, allowing him to become a free agent and sign with any team he chose. He ended up signing with the Brooklyn Nets, reuniting with former teammate DeAndre Jordan.
ADVERTISEMENT
Article continues below this ad
Griffin will now look to win himself his first NBA championship with the juggernaut Nets.