Nets Star Kevin Durant's 'Hidden' Tattoos Revealed: Tupac, Jesus and Much More
Published 05/31/2022, 6:21 PM EDT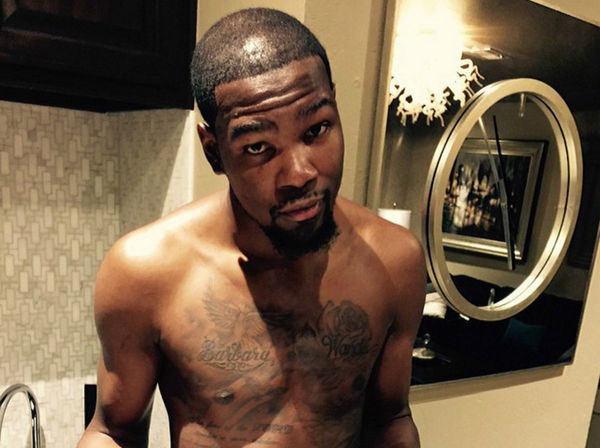 It's quite common to see NBA players with tattoos. Since the late 90s, tattoos have been common in the league, and several high-profile players have commonly displayed tattoos. But NBA superstar Kevin Durant is not like others, as his tattoos have been hidden for most of his career.
Many stars and rotation players today in the league today have a lot of tattoos. And tattoos always mean something. They are dedicated to a certain cause or a certain person. And NBA players always showcase their tattoos proudly.
ADVERTISEMENT
Article continues below this ad
But Durant is unlike any of them. Reports suggest that KD has 15 tattoos. However, most of them are not visible when Durant wears his full uniform. On top of that, he generally wears protective sleeves on his legs. And his tattoos are located on his chest and back.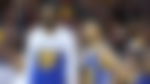 Kevin Durant has several tattoos including that of Tupac and Jesus
Many of Durant's tattoos are about his Christian belief and contain several verses from the Bible. Some are even about his family. Durant has always shown immense love to his family, especially to his mother. His iconic 'You are the real MVP' speech still is remembered to this day. And it wouldn't be surprising that he could have a tattoo dedicated to his mother.
ADVERTISEMENT
Article continues below this ad
WATCH THIS STORY: Does Klay Thompson have a girlfriend? 
He also has images of legendary rapper Tupac Shakur and funk legend Rick James. KD was very much inspired by Pac and Durant has stated that, "Tupac was known for being woke, being politically incorrect, having a voice, and standing up for himself, standing up for what he believes is right."
"He expressed that in his music, he expressed that in interviews, he expressed that through his movies, through his artistic work." And for Rick James, KD says he embodied freedom. He showed the world that you need to be you, and care and love for what you believe in.
ADVERTISEMENT
Article continues below this ad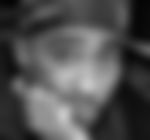 Over the past few years, KD has been incredibly vocal about talking about things he cares about. He has used his voice to raise awareness about social and political issues. And he has not been shy about that as well. The last few years have really defined Durant as a person and basketball player. Tattoos were just a part of his life that reminds him of what he stands for.