'Never Excited Me' – Why Kobe Bryant Declined Opportunity to be in LeBron James' Space Jam 2
Published 04/04/2021, 8:52 AM EDT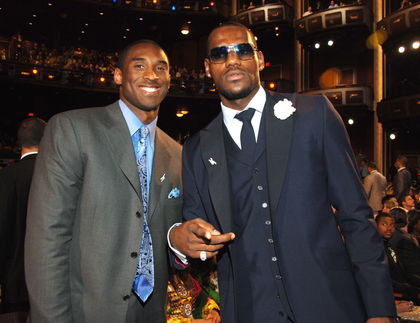 ---
---
LeBron James' 'Space Jam 2' is set to release in theatres this July. The sequel to the legendary movie from 1996, starring Michael Jordan and the cartoons from 'Looney Tunes', has been one of the most anticipated in recent memory. James is seen as the natural successor to Jordan on the court, and now on screen as well. But why did Kobe Bryant reject the chance to be in the movie?
ADVERTISEMENT
Article continues below this ad
Kobe doesn't want to act – But wants to direct
In an interview conducted in 2018, Kobe Bryant revealed that he had no interest in taking the screen. Despite him and LeBron James being friends, he didn't want to be in 'Space Jam 2'.
ADVERTISEMENT
Article continues below this ad
Rather, his interests were more suited to being behind the camera. "Being in front of the camera for me was something that never excited me. Never. … I'll direct it."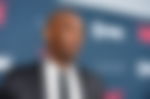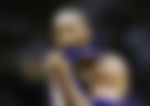 Kobe Bryant had success in the film endeavor after retiring from basketball. In 2018, the Los Angeles Lakers legend won an Academy Award for his animated short film 'Dear Basketball'.
Kobe was over the moon with the win, even claiming that it meant more to him than winning an NBA championship. Kobe was finding great success in his second endeavor at the time.
LeBron James and Kobe Bryant find success on Silver Screen
In fact, Kobe Bryant was slated to play himself in the 2019 hit 'Uncut Gems'. Bryant was one of the many basketball players considered by the directors for the movie.
And initially, it appeared as though Kobe wanted to act. However, the directors then revealed that Kobe wanted to be a director, and not act. The role eventually went to former NBA MVP Kevin Garnett.
For LeBron James, 'Space Jam 2' is a big project. He moved from the Cleveland Cavaliers to the Los Angeles Lakers partly due to his desire to venture into Hollywood.
ADVERTISEMENT
Article continues below this ad
James has already done several acting and producing jobs in Hollywood, including playing himself in the 2015 movie 'Trainwreck'. He also has an HBO-produced talk show called 'The Shop', hosted by himself and associate Maverick Carter.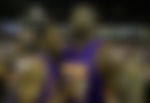 How will 'Space Jam 2′ be different from the original? Michael Jordan's movie was critically acclaimed at the time, and fans have been very attached to the movie despite it coming out over 20 years ago.
ADVERTISEMENT
Article continues below this ad
LeBron James' sequel allows younger fans to experience the fandom in a whole new way.