'Never Played at NBA Level': Charles Oakley Denounces Stephen A. Smith Over Russell Westbrook Critique
Published 04/07/2021, 5:30 PM EDT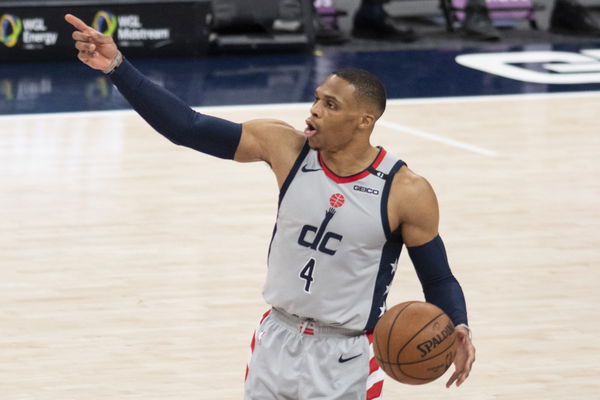 ---
---
Russell Westbrook has been playing some of his best basketball this season. In his last 10 games, Westbrook has been on an incredible run, putting triple-doubles in seven games, and double-doubles in the other three. Westbrook has been showing why is one of the best players in the world. But these numbers coming during losses drew the ire of NBA analyst Stephen A. Smith.
ADVERTISEMENT
Article continues below this ad
Charles Oakley warns Stephen A. Smith
Former NBA All-Star Charles Oakley issued a stern warning to Stephen A. Smith. He noted that he understands that ESPN wants him to be one of their lead basketball analysts, but he needs to be careful with his takes. A player like Russell Westbrook puts up really strong numbers, and there is a reason the head coach has not asked him to change his style of play.
ADVERTISEMENT
Article continues below this ad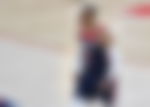 "Stephen A. Smith, I know ESPN wants you to be the main lead and the guy who knows everything about basketball. You gotta hit the brakes on these guys. Westbrook is getting a triple-double. It might not be the best for his team, that's up to the coaching staff." 
Oakley defends Russell Westbrook
Oakley added that an analyst like Stephen A. Smith has almost zero influence on the coach's decision. And the franchise seems happy with the coach, having not fired Scott Brooks yet. He criticized analysts for not having any experience having played in the NBA but feeling like that they have the right to comment on the sport, just because they have a journalism degree.
ADVERTISEMENT
Article continues below this ad
"They let him do what he do. A commentator can't change the coaching style. They ain't fired Brooks yet. So I think that some of these guys just over-talked about basketball never played at the NBA level. They figured because they got a degree, they can talk about this and that. You've got to be careful out here."
ADVERTISEMENT
Article continues below this ad
Can Russell Westbrook lead the Washington Wizards to the NBA playoffs? Currently, he is the leading attacking option for the Washington Wizards. The absence of Bradley Beal has forced Westbrook to step up his game in recent weeks, but the Wizards are still struggling in the Eastern Conference.